IV Therapy and Cancer
Many studies regarding IV therapy and cancer have been made over the years with the following results shown:
Treatment with high-dose vitamin C (ascorbic acid) slowed the growth and spread of liver, colon, prostage and other types of cancer cells.

High-dose vitamin C with varous types of chemotherapy may be more effective than chemotherapy alone

Ascorbic acid with arsenic trioxide may be more effective in ovarian cancer.

Vitamin C combined with gemcitabine may be more effective in treating pancreatic cancer

Ascorbic acid with gemcitabine may be more effective in treating malignant mesothelioma cells.

Futhermore, IV ascorbic acid has been shown in some studies to help patients to have complete remission after a series of high dose treatments. 
http://www.promann-hamburg.de/Texte/VitC/Riordan-2004-7Cases.pdf
IV versus Oral ascorbic acid:
Some people might ask:
Why would I do IV vitamin C when I can take it orally?
The answer:
the use of high dose provides the most positive results. It is also impossible to take the same dose orally (IV treatments can range from 10 grams to 100 grams/treatment).
Examples of some studies regarding IV therapy and Cancer
High-Dose Parenteral Ascorbate Enhanced Chemosensitivity of Ovarian Cancer and Reduced Toxicity of Chemotherapy 
Vitamin C for immune health and anti-cancer
2 studies show that high dose intravenous vitamin C can kill cancer cells via producing hydrogen peroxide. The discussions also highlight the following:
High dose vitamin C lowers risk of metastasis or spreading
High dose vitamin lowers tumour size
High dose vitamin C lowers inflammation and
increases the quality of life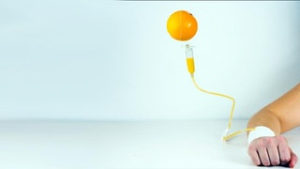 -Dr. Kirsten Almon, Mississauga Naturopathic Doctor in Mississauga