Cell phone in your pocket? Study says no for Dad's-to-be
When talking to couples about what they can do for optimal conception, I always discuss diet and lifestyle. An equally important factor especially for males is to keep their cell phones away from their reproductive organs.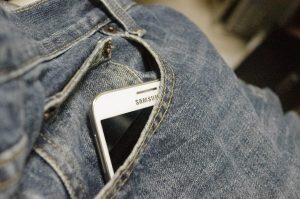 This study highlights the reasons why not to keep your cell phone in your pocket if you want healthy sperm:
There are many supplements that can improve the quality and quantity of sperm, but if you are still carrying your phone in your front/back pockets, you're just throwing your money out window.
My rule of thumb is, if your phone is on you, it's on 'airplane mode'