Naturopathic Doctor Spotlight – Dr. Tiffany Wyse – Naturopathic Doctor in Mississauga at Erin Mills Optimum Health
We asked our Naturopathic Doctors in Mississauga at Erin Mills Optimum Health to give me their favourite meal/recipe, favourite treatment modality and to give us 'a day in the life' of themselves! Enjoy this one by Dr. Tiffany Wyse:
Favourite Meal/Recipe: Squash Soup

(adapted from The AutoImmune Paleo Cookbook by Mickey Trescott)
4 lbs. Butternut squash
3 Tbsp. butter/ghee/coconut oil
1 chopped onion
4 garlic cloves2 cups Bone broth (I use chicken or turkey) plus more if needed
1 tsp. sea salt
1 tsp. cinnamon
2 astragalus sticks (optional – this is a beneficial herb for the immune system)
sliced avocado for garnish OR yogurt OR nut butter
chopped fresh parsley for garnish
Depending on the day/evening or who I am feeding, I will add shredded cooked pastured chicken or turkey to the warm soup, shredded raw cheddar cheese or for my 5 year old daughter who is convinced she is a vegetarian (!) some chickpeas & nut butter or
wildwood (sprouted) tofu.
Favourite Treatment Modality: Herbal Medicine
I am trained as a Medical Herbalist & Doula as well as a Naturopathic Doctor. I love that with the practice of herbal medicine all of your senses, cells & spirit are influenced. You can see, feel & taste the effects of nature. I also feel that herbs bring medicine back into the hands of the people so that patients can have "medicine" at every meal simply by growing a few herbs in their garden and adding "spices" to their foods. I believe in the words of the forefather of medicine, Hippocrates when he said: "Let Food Be Thy Medicine." I have witnessed the efficacy of herbal medicine from acute cold & flus to serious chronic & debilitating diseases with remarkable results.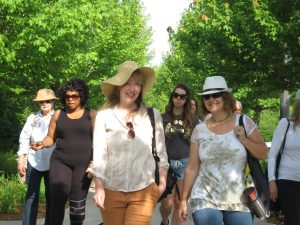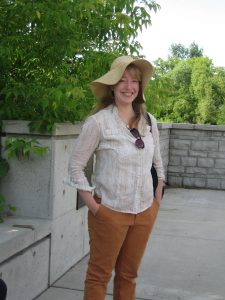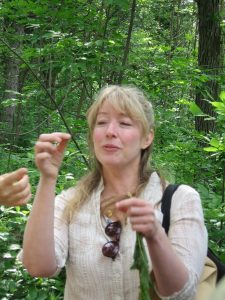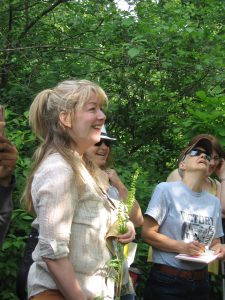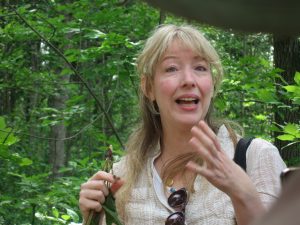 A Day In The Life of Mississauga Naturopath Dr. Tiffany Wyse
6:30AM: A quiet day in my life begins with opening my eyes, practicing some deep breathing & Taoist yoga or Qigong.
Some days though begin with my 5 year old daughter staring at me and saying "mummy is the sun awake?" "is it time to wake up?!" On those mornings we try to have some breathing & meditation practice together before moving along for a bustling day.
7:30AM: Lunch Smoothie preparation. I prepare my daughter's (usually vegetarian) nut-free lunch and smoothie. Although the smoothie ingredients change (patient's know we have a detailed smoothie handout!), typically it contains Kefir, Strawberries, collagen powder, sunflower lethicin, hazelnut butter, Viriditas green super food, cinnamon and if I am sharing with my daughter, a splash of maple syrup.
9:00AM: Walk my daughter to school, chat with other mums & kids.
10:00AM: Begin an engaging day at Erin Mills Optimum Health with a heartfelt welcome from our front desk staff.
10:15AM: Time to work with dedicated patients coming in with health concerns ranging from fertility to autoimmune disease to diabetes.
1:00PM: Lunch – I will often leave the office to run errands, go for a walk and pick up sushi from Healthy Planet.
2:00PM: I begin the afternoon with a full belly and open heart ready to hand out treatment plans ranging from nutrition, herbs, labwork, acupuncture, homeopathy and auricular medicines.
4:45PM: Miso soup or ginger tea for a quick snack while charting.
7:00PM: Leave Erin Mills Optimum Health after a gratifying day!
7:45PM: Home just in time to finish bath time, read stories, have prayers and tuck my little one into bed.
8:00PM: Soup or Eggs as breakfast for dinner.
8:45PM: Quiet reading or a movie.
10:00PM: Stretching and meditation time.
11:00PM: Shower & bedtime.