Improve Diabetes Holistically
Diabetes is an enormous health concern that greatly impacts your quality of life at any age.  Our holistic health care team can help you approach your diabetes from a holistic perspective.
Most people don't realize that Chiropractic has a positive affect on type 2 diabetes mellitus. We see the positive impact that Chiropractic can have on our patients' health daily in our holistic wellness clinic in Mississauga.
Below are 3 recent papers outlining patients experiences in improvement with diabetes during Chiropractic care. There is something that you can do about diabetes!
Our holistic Naturopaths are also focused on helping our Mississauga patients change their lifestyle factors that can be negatively impacting their diabetes.  Combining these approaches allows you to take a holistic approach to improve your quality of life and diabetes.
Connect to us now so that we can begin helping you live towards a longer, more comfortable, and active life!
-Dr. Callum Peever – Mississauga Chiropractor at Erin Mills Optimum Health
Abstracts of ACC Conference Proceedings from the Journal of Chiropractic Education 2015
The influence of the chiropractic treatment in patients with insulin resistance associated with diabetes type 2: A case series
Fabio Dal Bello, Patricia Bergesch, Charles Blum
Introduction: High plasma levels of insulin and glucose due to insulin resistance are a major component of the metabolic syndrome, a syndrome with a group of risk factors that raises the risk for heart disease and other conditions, such as diabetes mellitus (DM) type 2 and stroke. Since some low-level evidence has found that chiropractic care may demonstrate some influence in nonmusculoskeletal interactions, such as in DM individuals, this study was performed to analyze any possible influence of chiropractic treatment for patients with DM and insulin resistance.
Methods: Four patients with DM type 2 with insulin resistance were selected by an allopathic diabetes specialist to participate in this study. The treatment consisted of 8 chiropractic office visits that incorporated adjustments to the spine and chiropractic manipulative reflex technique to balance viscerosomatic/somatovisceral autonomic reflexes. Laboratory blood tests were taken on the 2nd and 8th office visits, before and after the chiropractic adjustment.
Results: After the 8 visits, the levels of insulin resistance, following chiropractic care, decreased significantly when compared to prior to the chiropractic intervention.
Conclusion: Further research is needed in this arena to determine which subset of patients and type of chiropractic care would achieve the optimal results. (This is a conference presentation abstract and not a full work that has been published.)
Abstracts of ACC Conference Proceedings from the Journal of Chiropractic Education 2015
Effect of the Activator Methods technique on lowering hemoglobin a1c levels in type II diabetics: A pilot study
Katrina Mayes, Anquonette Stiles, Larry Hansen, Timothy Guest, John Markham, Gwendolyn Tutt
Background: Type II diabetes is a major public health concern, as it accounts for 90%–95% of all diabetes cases. It is alarming, as it can be prevented through exercise, weight loss, and healthy dieting.
Objective: To investigate the effectiveness of utilizing the Activator Methods technique on type II diabetics through monitoring hemoglobin A1c levels.
Methods: Participants enrolled in the 6-month study on confirmation of type II diabetes diagnosis. Participants received adjustments following the Activator Methods technique and performed hemoglobin A1c testing at baseline and at 3 and 6 months.
Results: There were 4 participants. The average A1c at baseline was 8.75%, 7.6% at 3 months, and 7.4% at 6-month study closure. Each participant showed a decrease in A1c levels over the course of the study with the exception of 1 participant.
Discussion: This pilot study shows a decrease in the A1c levels that may indicate improved long-term blood glucose control. Such an effect may directly reduce the risk of microvascular complications.
Conclusion: A larger-scale study may demonstrate that correction of vertebral subluxation improves the body's response to insulin. (This is a conference presentation abstract and not a full work that has been published.)
http://www.vertebralsubluxationresearch.com/
Resolution of Type 2 Diabetes Mellitus in a 67 Year Old Female Patient Following Subluxation-Based Chiropractic Care: A Case Study
Dan Yachter DC & Michael Jarry DC
Annals of Vertebral Subluxation Research ~ May 11, 2015 ~ Pages 119-124
Objective: To present a case study of conservative chiropractic care of a female that presented with multiple health issues and following chiropractic care experienced improvement or resolution of several of these issues, most notably her type 2 diabetes.
Clinical Features: A 67 year old female presented with several complaints which included type 2 diabetes mellitus that had been diagnosed by a medical physician when she was 40 years of age. The patient was also found to have several vertebral subluxations throughout her spine, along with postural alterations. She had sought care from several providers with no resolution in any of her complaints.
Interventions and Outcomes: The patient received specific chiropractic adjustments according to Diversified technique in the regions of the cervical, thoracic, and lumbar spine and also pelvis. Physical rehabilitation exercises were given to address the patient's postural alterations found on her initial exam. After receiving chiropractic care the patient obtained several positive results. After four visits, the patient returned to her medical doctor and was able to stop taking insulin for her diabetes. Her blood sugar levels remained within normal limits throughout the rest of her care.
Conclusion: The use of conservative chiropractic care was shown in this case to be an effective alternative management for a patient with type 2 diabetes mellitus. Further research is required to understand the efficacy of chiropractic in management of this condition.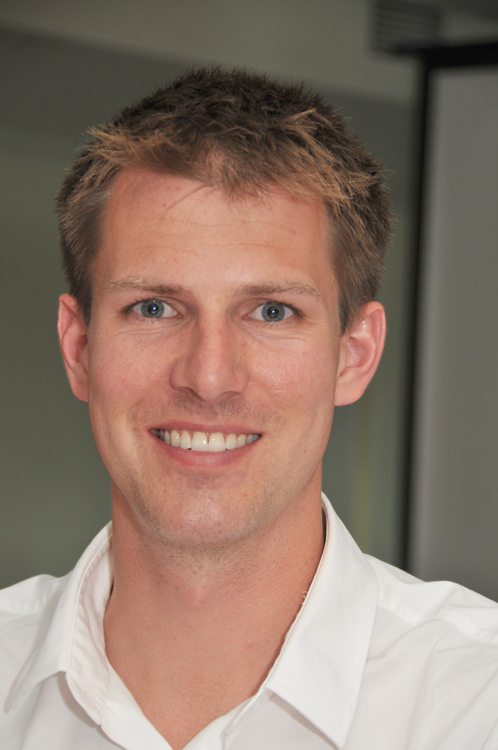 Dr. Callum Peever is a Chiropractor in Mississauga at Erin Mills Optimum Health.  He is also the active Co-President of the Halton Peel Chiropractic Society, Regional Director in Toronto for Activator Methods International, the past Director of the Halton Urban Core Community Health Centre Chiropractic Clinic, and a Clinical Instructor teaching the Activator Methods Chiropractic Technique to fellow Chiropractors.