My Little Naturopathic Foodie
Eat your greens like my little Naturopathic Foodie!
Last night was a hit in the dinner department. The kids couldn't get enough of this salad!
I sprung for wild pacific coho salmon and on the side the kids had jasmine rice with flax oil drizzled on top and some himalayan sea salt along with a colourful summer salad.
Salad ingredients:
2 organic nectarines chopped into chunks
1 avocado chopped into chunks
3 handfuls org spinach
chia seeds (approximately 2 tbsp)
Dressing:
handful of cilantro washed well
3 tbsp flax oil
juice of 1 lime
1/4 cup water
1 tsp maple syrup
Method:
Pile nectarines on top of spinach on one side and avocado on the other. Blend all ingredients of dressing then drizzle over top of salad. Top off with chia seeds.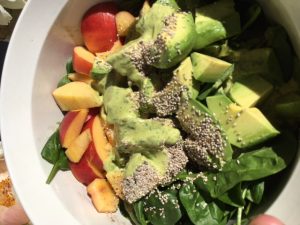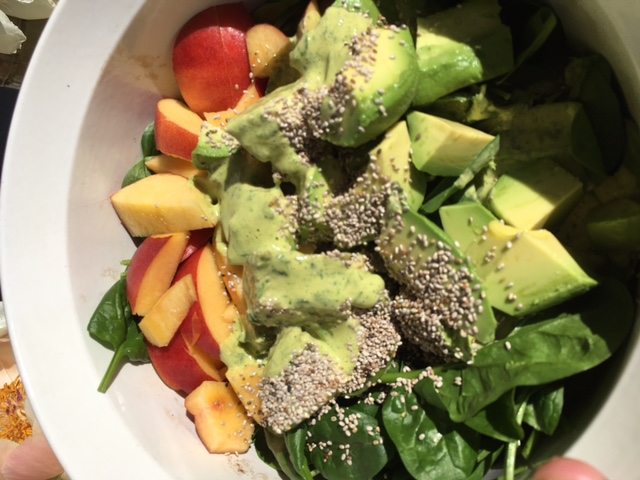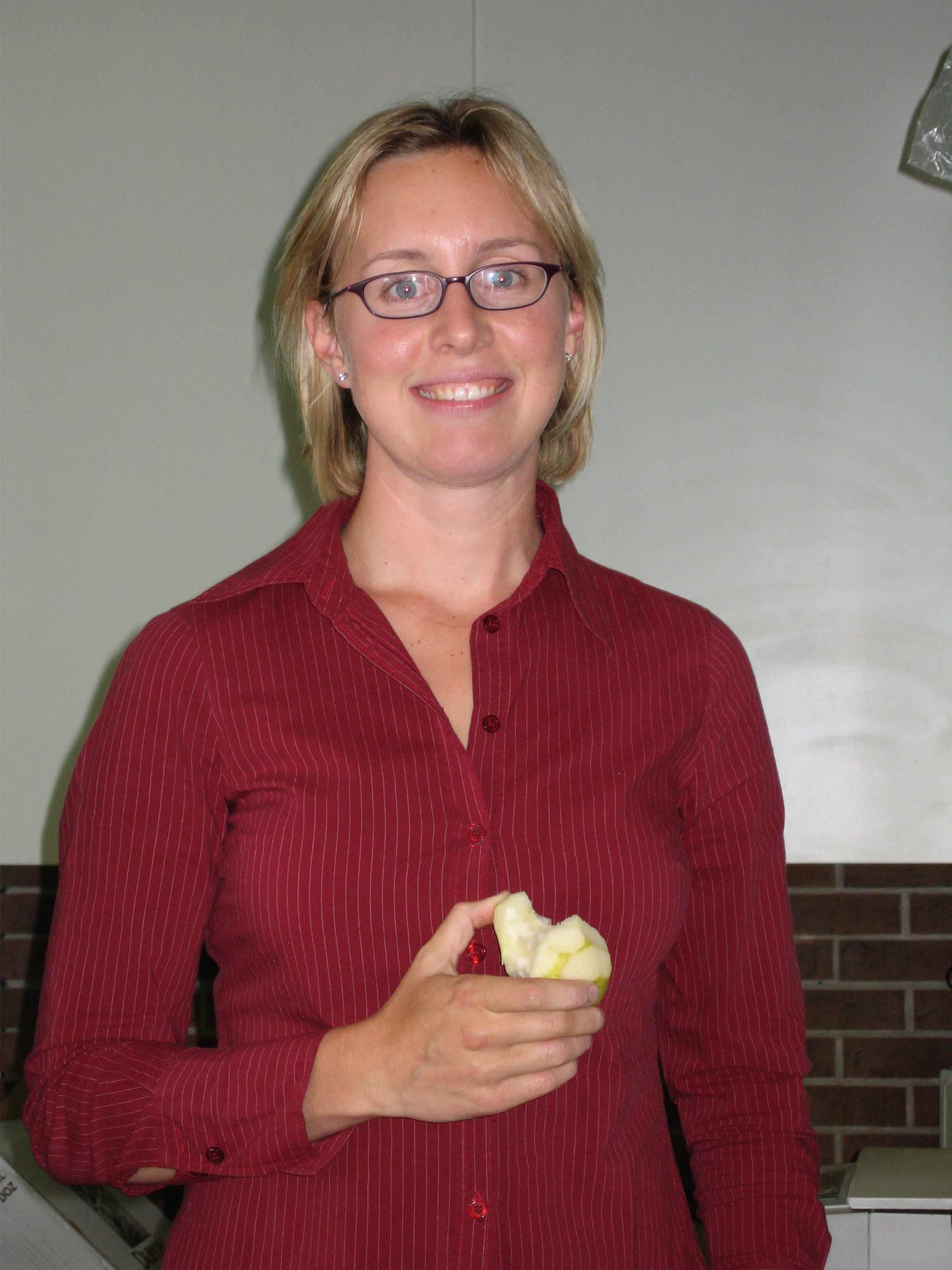 Dr. Kirsten Almon has a Naturopathic Family Practice in Mississauga at Erin Mills Optimum Health with special interest and training in fertility (helping couples conceive naturally as well as improving outcomes for couples using assisted reproductive technology), pregnancy, birth, postpartum and pediatric care. She loves seeing children for "naturopathic well child visits" and consults on common issues such as food introduction, how to avoid colds, flus and ear infections.  Dr. Almon is the co-author and instructor of a Doula course specifically designed for Naturopathic Doctors and teaches across Canada.