Failure to thrive (FTT):
"Failure to Thrive (FTT) is commonly defined as either a weight for the age that falls below the 5th percentile on multiple occasions or a weight deceleration that crosses two major percentile lines on a growth chart."

"In more than 80% of cases involving FTT, no known underlying medical condition is ever identified"
Resolution of Failure to Thrive in a 4-month-old infant following adjustment of subluxation: case study and selective review of the literature – Dr. Neally and Dr. Alcantara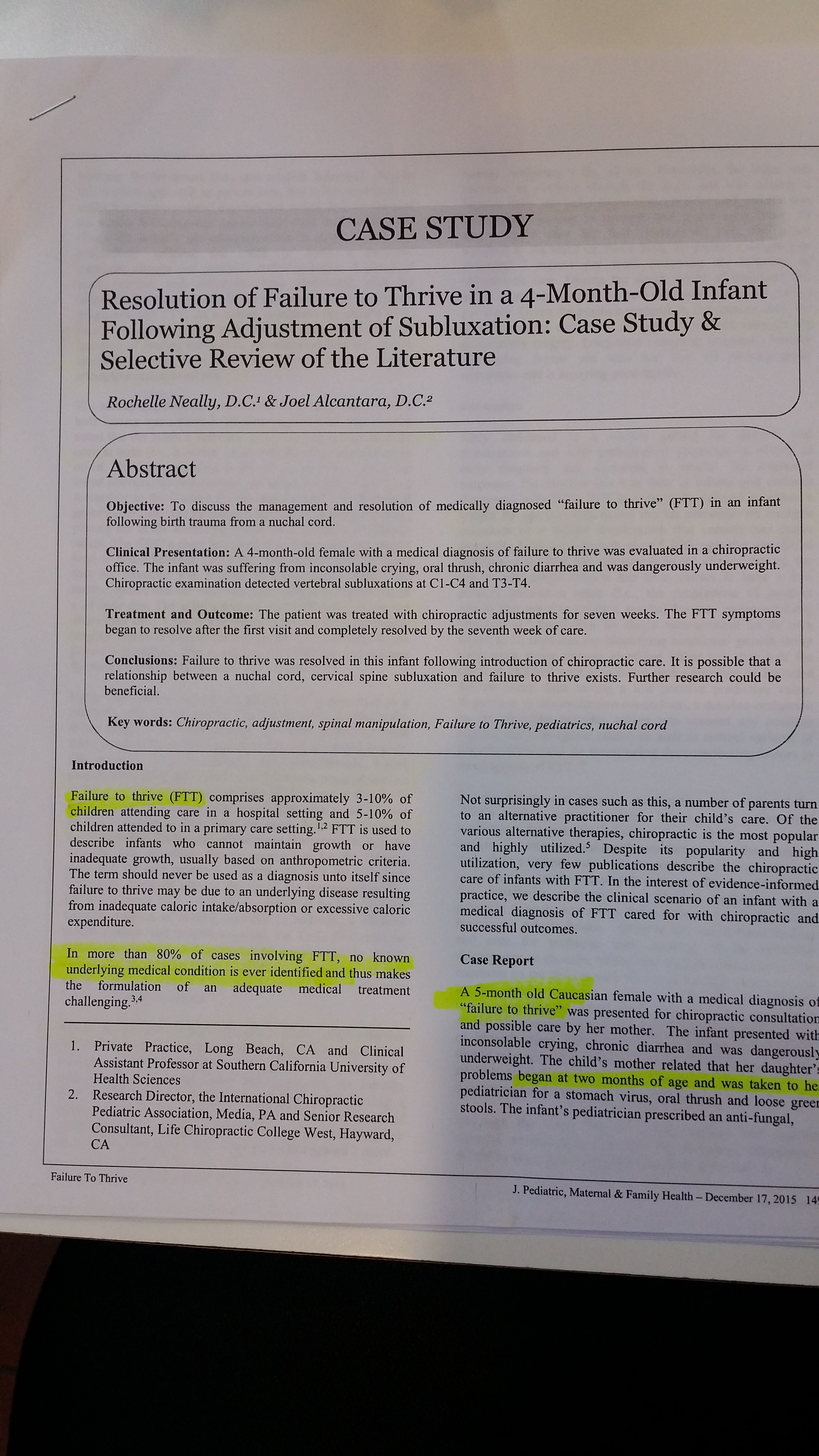 Highlights from the case report:
"A 5-month old diagnosed with "failure to thrive" "

"Began at two months of age and was taken to her pediatrician"

"Medical recommendation to the infant's mother was surgical insertion of feeding tubes. (i.e., gastrostomy) into her child's stomach. It was then that the infant's mother sought alternative care approaches. "

"Umbilical cord was wrapped around her neck at birth"

"The child's parents were extremely concerned about their baby's health and wanted to avoid the gastrostomy surgery."
Chiropractic exam
"Spinal palpation revealed subluxation and decreased range of motion at the C1-C4 functional spinal units (FSU'S) and at the T3-T4 FSU."
Chiropractic care for this child
Activator methods and diversified technique were used to specifically adjust the child's spine
Probiotics were suggested to aid in the recovery of the gut flora
"Following the child's first chiropractic visit, the infant's mother reported that her child slept a few hours continuously"

"The infant's color returned"

"Given the positive response to chiropractic care, the infant's parents elected not to have their child undergo the gastrostomy surgery."

"Long-term follow-up revealed a healthy developing 5-year old who has met all developmental milestones and is enjoying good health."
Report from our chiropractic office:
"I think all babies should see a chiropractor.  There are clearly huge benefits to seeing the chiropractor, which include relief for worried and exhausted parents and pain relief for babies." – Tara, office staff for Dr. Callum Peever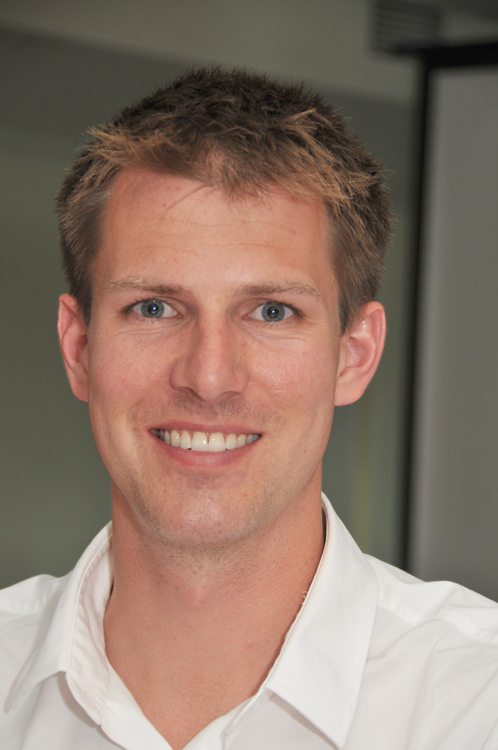 Dr. Callum Peever is a Chiropractor in Mississauga at Erin Mills Optimum Health.  He is also the active Co-President of the Halton Peel Chiropractic Society, Regional Director in Toronto for Activator Methods International, the past Director of the Halton Urban Core Community Health Centre Chiropractic Clinic, and a Clinical Instructor teaching the Activator Methods Chiropractic Technique to fellow Chiropractors.