Resolution of Hemifacial Spasm Following Chiropractic Care
The following are excerpts from a 2011 case report in the Journal of Upper Cervical Chiropractic Research by Lucian Henry D.C. titled
Resolution of Hemifacial Spasm Following Specific Upper Cervical
Chiropractic Care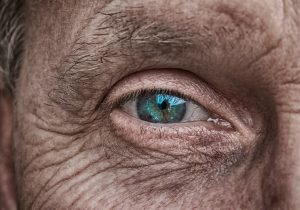 What was the objective of this research?
"To describe resolution of symptoms in a patient with chronic hemifacial spasm, neck pain, and low back pain following specific chiropractic adjustments to correct vertebral subluxations."
What is a Hemifacial Spasm?
"Hemifacial spasm is a rare condition characterized by irregular
clonic twitching of the muscles supplied by the 7th cranial
nerve (facial nerve) on one side of the face."
These spasms can be greatly impactful on a person's life as they create twitches and tics that make it difficult to focus and can be painful.  The also impact a patient's social life greatly due to the importance of eye contact when communicating.
What are the causes of hemifacial spasm?
The known causes of hemifacial spasm include vascular
compression, injury to the facial nerve, and, rarely, nerve
compression due to tumor. The cause may also be unknown.
This case report highlights how the upper neck can play a role in the physiology of hemifacial spasms.  In this patient's experience, it greatly helped.
What was the patient like who improved while under Chiropractic care?
"An obese 48-year-old male presented with left hemifacial
spasms of one-year duration, accompanied by neck pain and
tension. He reported a tic causing the left eye to blink that
sometimes forced the eye to almost close. He reported an
insidious onset and denied history of trauma. He described
constant neck pain, centrally located, with tension and crepitus
on movement. He described the pain as a mild, irritating
discomfort. He reported that his symptoms were aggravated by
stress while nothing brought significant relief."

"He had prior evaluation with his primary care physician and a
neurologist and was treated with Botox injections. Prior
evaluation included MRI. Botox injections helped temporarily
but symptoms were recurrent. The patient sought chiropractic
treatment after his physician suggested that releasing neck
tension would help the hemifacial spasms."

"The patient's condition was complicated by diabetes, high blood pressure, and high cholesterol. "
As you can read above, there are many areas that this patient needed to address in terms of his health.  Fortunately, now that his spasm has been stopped, he should have some momentum to address
How did the patient respond to Chiropractic Care?
"Following each adjustment, motion palpation indicated
immediate improvement in joint motion. He received a total of
three chiropractic adjustments over a 13-day period of time,
after which time the patient discontinued care due to a
resolution of his symptoms. At a 3 month follow up the patient
was still asymptomatic."
When helping the upper neck function better again, amazing things can happen.  Chiropractic is great at helping make change to the physiology in a body due to the importance of the spinal cord for health.
If you are suffering with a problem but haven't investigated to see if you are subluxated, get checked by a chiropractor.  It could be the help that your body is asking for!
-Dr. Callum Peever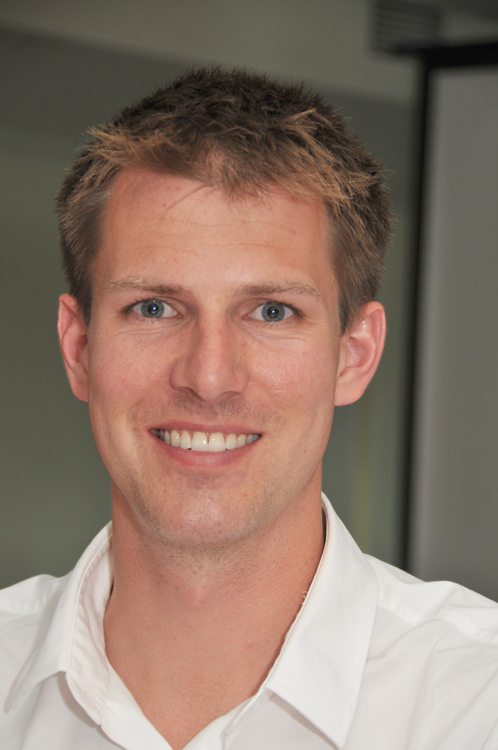 Chiropractic is a way of life for Dr. Callum Peever. He was very fortunate to experience the vitalistic and natural lifestyle of Chiropractic first hand as Dr. Ken Peever's son. Now he considers himself very lucky, as he gets to help others experience Chiropractic and live towards a longer, more comfortable and active life.
The science, art, and philosophy of Chiropractic have always intrigued Dr. Callum Peever. After studying Kinesiology at McMaster University he studied Chiropractic at the Canadian Memorial Chiropractic College in Toronto. From day one at Chiropractic College he started to master the Activator Methods Chiropractic Technique to deliver a specific Chiropractic adjustment for his patients. He has been practicing with his father at Erin Mills Optimum Health since 2010. Dr. Callum Peever considers himself a lifelong learner and is always happy to teach others in his clinic through talks and discussion.
As the active President of the Halton Peel Chiropractic Society and the past Director of the Halton Urban Core Community Health Centre Chiropractic Clinic, Dr. Callum's passion for education has also led him to share his knowledge with other Chiropractors to facilitate their proficiency with the Activator Technique in seminars for Activator Methods International.
Dr. Callum Peever enjoys being active and participates in many individual and team sports. Having competed in wakeboarding, hockey, running, and biking, he has a keen understanding of the commitment and energy that must be put in to accomplish goals and the impressive ability of the body to recover after set backs in health. Lately he has put his energy back into running. He also uses this energy to update the office blog and literature with information about natural health, Chiropractic, and Erin Mills Optimum Health. When he is not at the office, Dr. Callum enjoys spending time with his wife, Laura, and two children, Ava and Brooks.