Super Food for the Holidays!
Here at Erin Mills Optimum Health we Naturopathic Doctors like to start off our morning on the right foot—there's nothing like infusing your morning smoothie or fresh juice with some super foods that are in this lovely mix!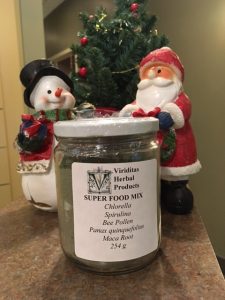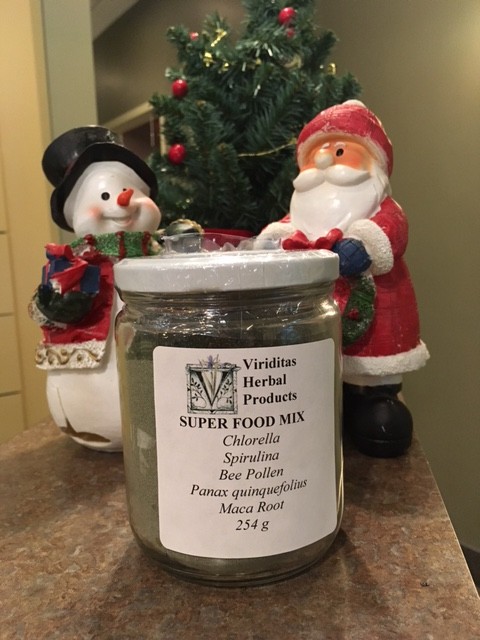 This Super Food Mix from Viriditas Herbal Products is perfect for the holidays.  Ingredients are as follows:
Chlorella: loaded with B-vitamins, this micro-algae is a great for alkalizing as well as detoxifying the body of mercury
Spirulina: this blue-green algae is anti-inflammatory and super for boosting energy.
Bee Pollen: this food of young bees is great for fertility
Panax Quinquefolius: otherwise known as Canadian ginseng, this local tonic supports adrenal function and especially good for stress coping over the holidays
Maca root: rich in minerals such as copper, iron and magnesium, maca helps support reproductive health in both men and women.
This Super food mix is also Santa and Frosty approved!
Kirsten Almon Naturopathic Doctor in Mississauga