What Can I Expect During Your First Chiropractic Visit
You are probably wondering what happens during your first Chiropractic visit at our office in Mississauga. The following page will help you feel at ease during your first few Chiropractic appointments.
During the first visit, one of our Chiropractors will complete a thorough exam that typically includes:
Patient History
Physical Exam
Possible specialty tests such as X-rays, thermography, surface EMG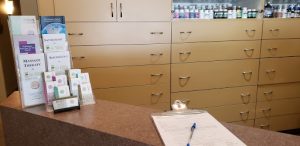 During the Patient History
Prior to your initial consultation, you will be asked to fill out forms that provide the chiropractor with some background information on your symptoms, conditions and lifestyle. Some of the questions we ask in our office are:
Is this a wellness check-up or do you have a specific concern?
What is your major complaint? Please describe.
Is the condition interfering with work, sleep and/or hobbies?
(If you would like, you can print and fill out the patient intake form before coming to the office)
You may also be asked to provide family medical history, any pre-existing medical conditions, injuries, etc. When applicable, bring any copies of previous tests (for example, MRI or X-rays) with you.
During the Physical Examination
The next step is a physical examination your chiropractor will perform to evaluate your condition and develop a working diagnosis. Tests performed in this examination will assess:
Ranges of motion of your neck and back
Muscle tone and strength
Neurological integrity along your spine
Posture
In cases where X-rays are required, they are performed in our office after the examination with a digital X-Ray system.
Our team is then happy to schedule your second visit to our office, your report of findings.
During the Report of Findings with your Chiropractor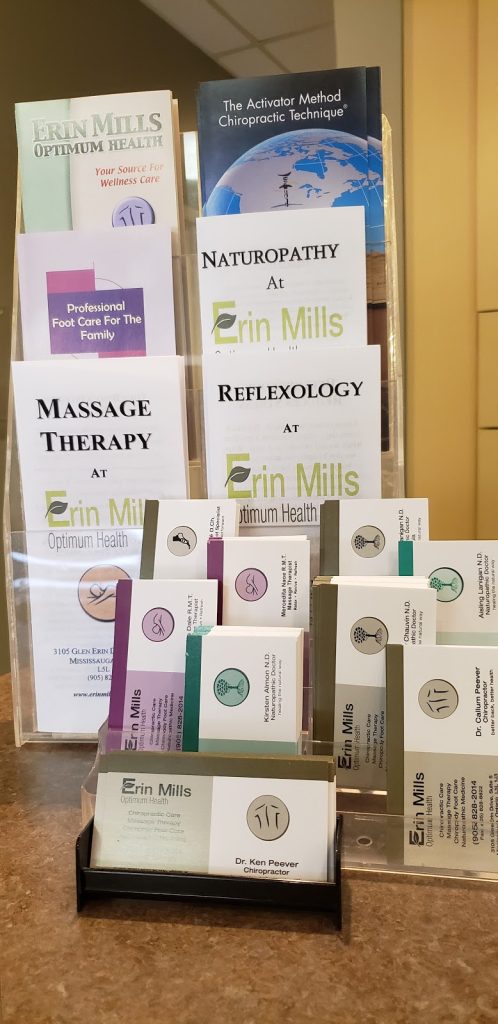 Once you have completed your initial Chiropractic exam, you will be scheduled for your report of findings visit. These appointments are most often scheduled during the evening so you can bring family members along. The Chiropractor will go over Chiropractic care with you. Once you have a greater understanding of Chiropractic, the doctor will go over your diagnosis with you. This diagnosis is a combination of your health history, the examination results, and your X-rays if applicable. The Chiropractor will then go over:
The diagnosed condition (if applicable)
The treatment plan for you care
The anticipated length of care
If your Chiropractor determines that your condition would be more appropriately treated by another health care professional, they will make the proper referral. You may also receive instructions on certain activities or procedures to conduct at home. This may include ice or heat application, avoidance of certain activities or positions, as well as home exercises and/or stretches.
The doctors and staff at Erin Mills Optimum Health in Mississauga are here to help. At anytime during your care if you have any questions, contact the experts at Erin Mills Optimum Health!
We remain committed to adhering to the highest possible health and safety standards to ensure the health and hygiene of all clinic visitors. We are following all guidelines from Ontario public health officials, and our governing bodies.
Back