12 Days of Christmas – Naturopathic Gifts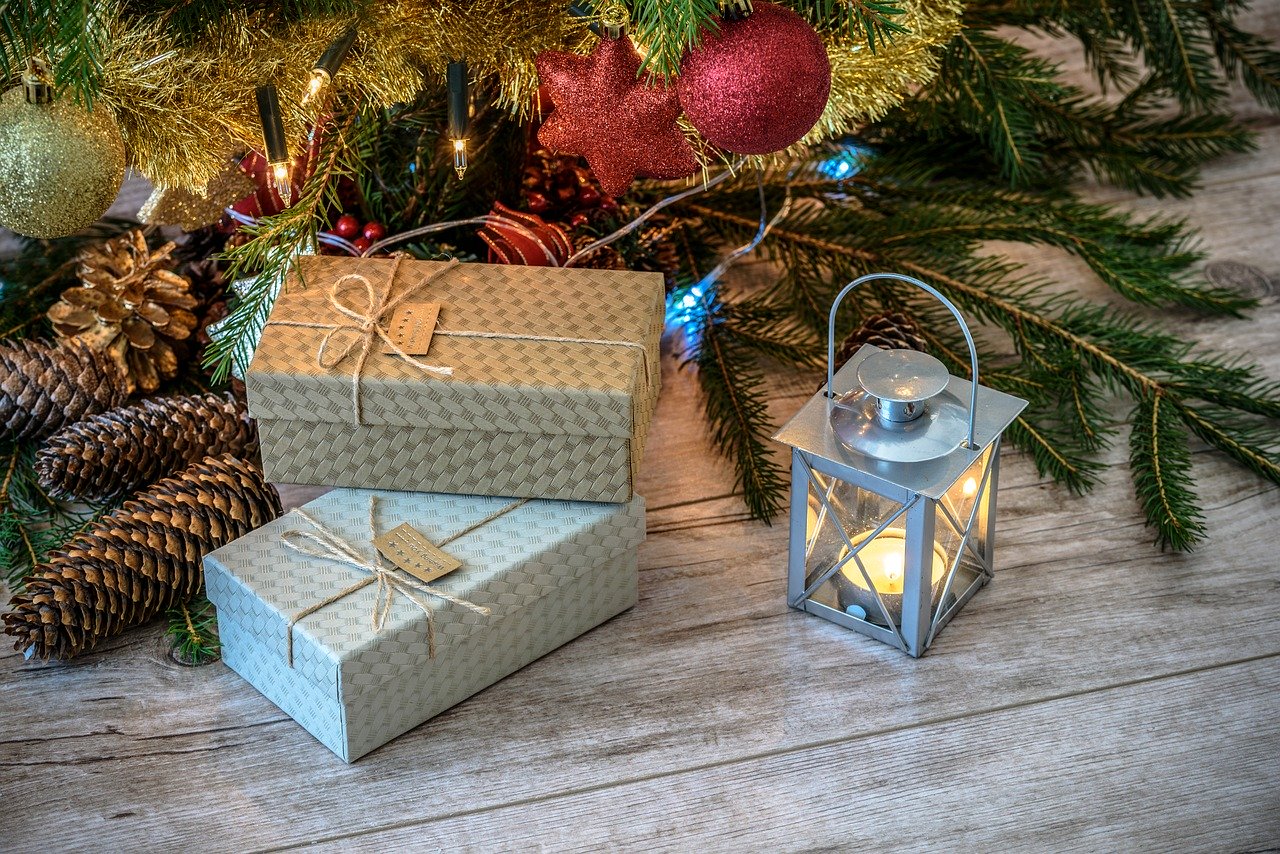 12 Days of Christmas from Mississauga Naturopathic Doctor Kirsten Almon
12 Days of Christmas- 1
Yes, it's the most wonderful time of the year! I love doing a spin on the "12 days of Christmas" for gift ideas for loved ones. I  try to do a mix of items that you can make, do or buy.
This year the theme is Christmas gifts for different parts of the body and ends with gifts for special loved ones. We will start with one of the hardest working muscles of the body, the heart!
The energetic heart:  In Chinese medicine, each organ is related to a different emotion. The heart is related to the feeling of joy. 
Give a gift to yourself: Sitting or lying down with your hand on your heart for a few minutes (time it if you need to). With eyes closed you can bring attention to this area of your body and ask yourself, 'if my heart could talk, what would it say". See what comes up.
The physical heart: Exercise + Music = Joy. It's hard to be lonely or sad when you are blasting an old Bonny M Christmas album while hanging up decorations. Kids love to see their parents and grandparents dancing around and having a good laugh. Get that heart pumping and feel that jubilation.
12 Days of Christmas- 2
Let food be thy medicine and make it delicious! 
This one is all about the stomach!
Here's a great activity you can do with the kids on the weekend or on holidays
This is a great recipe from hiddenveggies.com
Homemade Chocolates
Materials:
Silicone molds-holiday themed
Dark white or milk chocolate chips
Fillings: organic peanut butter, sunflower butter, peppermint cream
coconut oil
Colour free sprinkles and/or kosher salt
Method:
P
ut 1 cup of chocolate chips and 2 tbsp of coconut oil or shortening In a heat-safe bowl and put it in the microwave for 1 minute and 20 seconds.  (When it comes out it, the oil will be melted, and the chocolate will only look slightly melted).  Stir until smooth.  Heat for an additional 10 seconds if needed to melt completely.
Stir with a fork until all the oil and chocolate are mixed and smooth.
Allow cooling for a few minutes until it starts to firm slightly and will stick to the sides of the molds.
Spoon in about ½ tsp into the bottom of each mold.  (enough to cover the colored silicone bottom).
Stir each mold with a butter knife, pulling the chocolate up the edges of the candy mold enough to cover the edges.
Spoon in the filling of choice, like peanut butter or peppermint cream.
Drop the mold from about an inch in the air onto the countertop a few times to flatten the filling. Then add the final layer of chocolate.
Spoon in more melted chocolate, enough to completely fill the molds.
Drop the chocolate mold onto the countertop again a few times to get out any air bubbles and make the top flat and smooth.
Remove any excess chocolate from the top of the mold.
Add any sprinkles or garnishes you want to the bottom of the chocolates like colored sprinkles, or Kosher salt.
Freeze your chocolates for a ½ hour to make them set.
Pop-out the chocolates by allowing it to sit out of the freezer for a minute or two, then turning the mold upside down and giving a little push on the silicone part of the mold.
Drizzle additional chocolate or white chocolate over them if you wish.
12 Days of Christmas- 3
The one is all about the spleen:
The best way to nourish the spleen is with soup my old professor of Chinese Medicine used to say! He was always sipping some mysterious liquid out of a thermos….
All the ingredients for a soup in one container is a great gift.
Everything can be assembled into a mason jar with a pretty bow!
Here is a combination:
2 16 oz mason jars (ingredients fill 2)

3 1/2 cups red lentils

1/2 cup dried onion flakes

1 tsp garlic powder

2 tsp coriander

2 tsp turmeric

1 tsp cumin

2 tsp dried parsley

2 tsp sea salt

2 bay leaves
INSTRUCTIONS
For the Jars:
Combine all spices (except onion flakes and bay leaf) in a bowl.

Add 1 cup of lentils to each jar.

Top each jar with half of dried onion flakes and half of spice mixture.

Top each with 3/4 cup of more lentils.

Place a bay leaf on the top and seal with top.
Instructions for cooking soup:
Add contents of one jar to a large pot and top with 8 cups of water.

Add a small handful of dulse (helps to thicken soup and enrich in nutrients)

Bring mixture to a boil then let simmer with the top on for 20 mins.

Remove lid and simmer for 20 more minutes.

Feel free to add chopped chard, spinach  and green onions in last 5 minutes

Add roasted squash or carrots as well to deepen the flavour of the soup.
Enjoy!
12 Days of Christmas- 4
Merry Christmas to the Skin
Dry skin brushing
Pop a beautifully wrapped Merben skin brush into your favourite sibling's stocking. Dry skin brushing benefits the lymphatic system and helps to let go of the old, and in with the new.
Add these directions in with the brush:
Start at your feet and go up, including arms and torso towards the heart. Focus on light small movements. Drink 1 cup of filtered water afterwards. Can be done in the morning of before bed.
12 Days of Christmas- 5
12 Days of Christmas- 6
Top Gifts for the Mamas
Mothers are usually up to the wee hours of the night wrapping gifts and making sure everything is just perfect.
These women need a lot of love and TLC!! Here are my top faves:
1. Night out: Arrange a night with their BFF WITH sleepover if possible at a boutique hotel
2. Gift certificate for a massage (babysitting included!)
3. Photo album or calendar made from pictures of the last year
4. Homemade ornaments from the littles–buy and make some ornaments from the kiddos. This is what we made last year and turned out amazing
https://www.themagiconions.com/2017/12/make-diy-glittery-acorn-christmas-ornaments.html
12 Days of Christmas- 7
Feliz Navidad to the pelvic floor!
This next gift is for you if you've been doing all the right things, kegels included but are just not getting the results you want!
Enter the V-sculpt!
My patients love it for toning the perineum (to help decrease bladder leakage). This medical device helps to improve blood flow and elastin.
This is wonderful, safe and effective for use in the comfort of your home. Don't wait for one of Santa's elves to pick it up for you, come on by and do a curb-side pick up to stash under the tree!  Any questions please ask Dr. Almon!
12 Days of Christmas- 8
Joyeux Noel to the Liver
In Chinese medicine the liver is associated with the emotion anger. This was obviously the issue with Ebenezer Scrooge, Bad Santa and the Grinch.
For any Christmas gatherings or parties, this is a great mocktail recipe that your liver will love:
The Mrs. Claus Mocktail
3 organic oranges (blood orange lends a nice colour)
1  cup sparkling water (San Pellegrino or Gerolsteiner)
2 tsp fresh lemon juice
1/4 tsp ground turmeric
1 tsp of honey mixed into 2 tbsp boiling water
Fresh cranberries, fresh orange slices
Method:
Using a hand juicer, juice oranges into 2 small rock glasses. Fill glasses with ice. In a separate boil mix lemon juice, turmeric and honey mixture. Whisk and add equally to 2 glasses. Fill the rest with sparkling water.
Garnish with fresh cranberries and slice of fresh or dehydrated organge slice.
Enjoy!
12 Days of Christmas- 9
The Lungs are next on Santa's "nice list"
One of my favourite non-fiction books this year was"Breath" by James Nestor. It takes you through his investigations into various breathing techniques–many which date back to hundreds of years ago. He shares research as well as empirical evidence of how oxygen and carbon dioxide play a role in our health. Easy and interesting, it's a great read by the fire with a fuzzy blanket and nice cup of tea.
12 Days of Christmas- 10
For the man in your life….
Its a brain booster, immune strengthener, libido fortifing, age defying blend of deliciousness.
Sound too good to be true? 
Chaga is one of the best kept secrets until now. Anyone check out "Fantastic Fungi"?-It's a super documentary.
You can brew it like coffee, even with coffee and reap all of the benefits above.
It is available from the company Four Sigmatic or we have an excellent Chaga blend at the clinic.
Makes for a great stocking stuffer 
12 Days of Christmas- 11
Merry Christmas to the Microbiome!
We all know that what we eat contributes to the diverse flora we have in our digestive tract. The better the quality of water, food and fibre typically leads to better microbiome.
I always recommend for patients to buy the best food that they can afford and give them a handout on the dirty dozen (foods which contain most pesticide residue).
In the day-to-day routine, the foods we consume often ought to be the best quality. Who here loves their coffee in the morning?!
Last year Santa brought my husband Bulletproof coffee. He is an avid coffee drinker. Loves everything about it! 
Coffee has been found to have trace amounts of mold–for some this can be a non-issue. But for others, it can be the tipping point for how well their gut and immune system functions.
There are 2 brands which have their coffee 3rd party tested for mold, Kion and Bulletproof. This makes a great gift for those Java lovers in your life.
12 Days of Christmas- 12
For the Kiddos
Just in case there isn't enough on their Christmas list to Santa, here are some last minute ideas for your kids, nephews/nieces, neighbors….
1. Kiwi crates – a great gift from aunt or grandparent, kids get a gift in the mail ( so much fun) and can make their crate–options range from STEM to creative/arts.
2. Weleda creams for new babies. Sourced from a biodynamic farm, these beautiful creams are gentle on babies bottoms and bodies after tubbies.
3. Labyrinth board game: for kids 7+, a great strategic game. Fun for all ages!
No matter how you celebrate the holiday season, I hope it will be filled with love and joy!
Dr. Kirsten Almon
Dr. Kirsten Almon has a Naturopathic Family Practice in Mississauga at Erin Mills Optimum Health with special interest and training in fertility (helping couples conceive naturally as well as improving outcomes for couples using assisted reproductive technology), pregnancy, birth, postpartum and pediatric care. She loves seeing children for "naturopathic well child visits" and consults on common issues such as food introduction, how to avoid colds, flus and ear infections.  Dr. Almon is the co-author and instructor of a Doula course specifically designed for Naturopathic Doctors and teaches across Canada.