12 Days of Christmas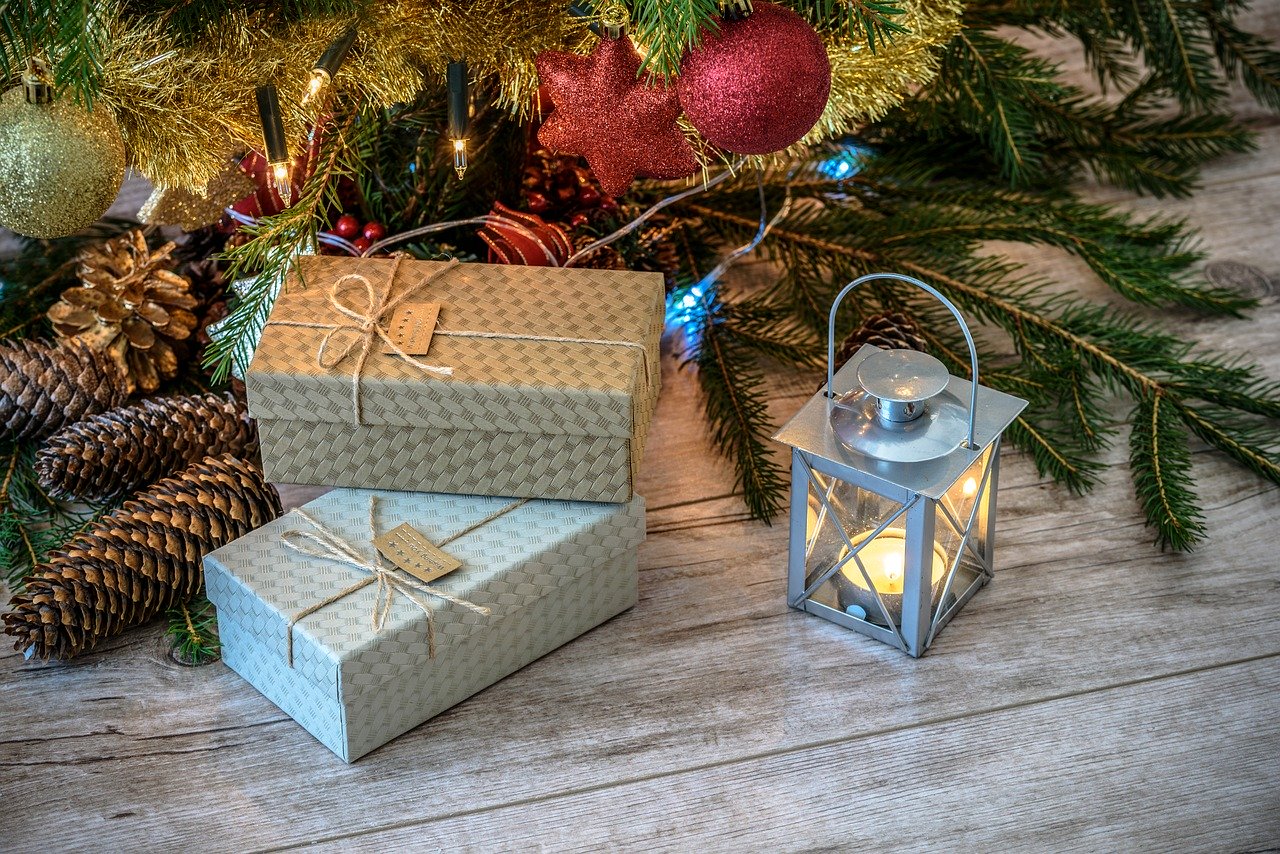 12 Days of Christmas
I've collected some ideas for Christmas which I hope you will enjoy. It's a variety of holiday gift and craft suggestions that families can all do in time for the holidays. My goal is to keep costs low and keep the fun metre high!
Let us know what you think! Send pictures too! We love to see what our patients are up to with the holiday season.
1st Day of Christmas

DIY Christmas wreath
I don't know about you, but I think there's nothing more festive and fresh looking than a lovely green wreath hanging on a door in December. Since our door has always been bare, I thought why not join the party and do a DIY wreath in time for Santa!
This has great and easy to follow instructions (both written and a video) from that sassy minx Marth Stewart!
https://www.marthastewart.com/1534913/how-make-asymmetrical-christmas-wreath-fresh-greenery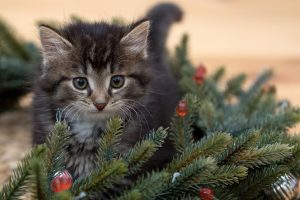 2nd Day of Christmas
"Don't judge each day by the harvest that you reap, but the seeds that you plant"
-R. Stephenson
Day 2  Pay It Forward
It was a Friday morning a few months ago when I was in line at the drive through at Starbucks. Time was ticking away and I started to worry I was going to be late for work. You know how it goes, Murphy's law–it's a big busy day ahead and every stop light is red or there's an accident or there's a car in front of you that is ordering turkey dinner and drinks for the whole office from starbucks. Anyway, when I finally reached the window to pay, the kind barista told me that the car in front of me had bought my drink! I was speechless and go warm fuzzies all over. It felt so good to get such a nice surprise like that and totally made my day.
So for Day 2 I encourage  you to 'pay it forward'. Open a door to a stranger. Say goodmorning to a passerby. Make someone's day. Smile.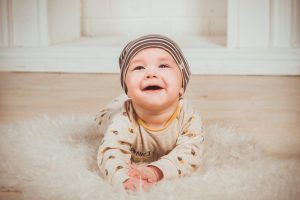 3rd Day of Christmas
"Trees are poems the earth writes upon the sky" – Kahil Gibran
Day 3:  Freeze 3 Acorns
My kids are infamous for collecting 'treasures' from the great outdoors.  It's not uncommon for me to find dried up autumn leaves, twigs and pinecones underneath my kids bed whilst I'm vacuuming.
My son was in a 'knee high naturalist' program a few years ago. He learned all kinds of wonderful things, the sounds of a hawk, where tickle bees live and how to decipher between acorns that animals eat versus the ones that you can plant. This Fall we collected acorns and put them in a bowl of water– the ones that floated we gave back to nature and the squirrels. The ones that sank we froze and then planted in some meaningful spots.
This is a fun exercise to do with kids and helps to give back to Mother Nature!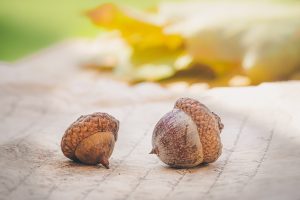 4th Day of Christmas
A Gift For The Hands
At this stage of the game we are all too familiar with hand sanitizers. Some smell better than others but most leave your hands as dry as the desert.
Be your own esthetician and give your hands a deep nourishing and hydrating treatment before you go to bed a few times per week.
Here's a great homemade hand treatment:
Mash 1/2 an avocado
1 tbsp of coconut oil
1 tsp of colloidal silver *
2 x hand towel
bowl of very warm water
While sitting somewhere comfortable with 1 hand towel on your lap. Mix ingredients all together. Dip the other hand towel in the water and wring out well. Then quickly coat hands in mixture and wrap the towel around your hands. Let your wrapped hands rest and feel the warmth and comfort. Once the towel has cooled, remove and massage the rest of the mixture into your hands.
* Colloidal silver has been shown to be antiviral against a broad-spectrum of viruses. (We have it at the clinic)
https://www.ncbi.nlm.nih.gov/pmc/articles/PMC6264685/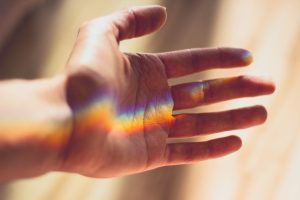 5th Day of Christmas
"I want to be your favourite hello and your hardest goodbye"
The Five Love Languages
Doesn't it feel the best when you and your loved ones are getting along? According to the author of the "Five Love Languages" it has to do with their "love tank" being full. What does this mean??!! Every person operates a little differently with how their 'tank' is filled–it could be a compliment to your partner to doing an errand for them. Apparently 70% of couples don't speak the same language!
This is a quick and easy read that each of you can do and then compare notes. There's also the option of going online to fill out a questionnaire–this will clarify what your love language is.
https://www.5lovelanguages.com/quizzes/
So your task is to find out your love language, share it with your loved ones and get all the tanks filled up in time for the holidays!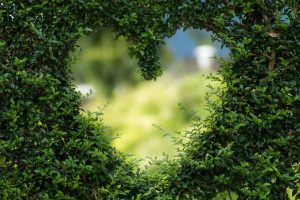 6th Day of Christmas
Christmas Ornaments
It is a truly nostalgic experience to open up the Christmas storage bins and see all the ornaments we have acquired over the years. A beautiful crystal ball from my in-laws. A pewter starfish from the maritimes from my mom. A handmade felt and stuffed crab from my brother. But the best of all are the old ornaments that I made when I was small–usually made with felt, macaroni and glitter.
Here below are some great ideas that you can do with the kids in your life. The cranberries you can get at the grocery store and everything else at a craft store or Michaels.
The Magic Onions.com also has other great ideas that you can check out.
https://www.themagiconions.com/2015/12/cranberry-heart-ornaments-diy-tutorial.html
Have fun making memories!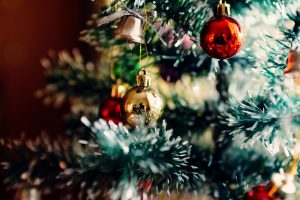 7th Day of Christmas
Beeswax sheets
Back in pre-covid times, I was down at the gym on the treadmill sweating and having a great time. Remember the good old days?
Anyway, I ended up watching the Marilyn Dennis show. In case you haven't tuned in lately, she is still going strong. That woman works hard!
She had on a fabulous guest who was using recycled fabric to make beeswax wraps. It was super easy–the essential items were beeswax, fabric, an iron and a few other things. It took no time flat.
These are a great alternative to plastic wrap for covering your leftovers and were super cute!
Check it out!
https://www.marilyn.ca/Life/Articles/November2019/How-to-make-environmentally-friendly-beeswax-wraps
8th Day of Christmas
Granola
This recipe is an ode to my late uncle John. Whenever we came to visit him in New Brunswick he always strived to have all meals gluten free–just for me! in the times in-between our visits, he would email the latest New York Times grain free recipes. He was a wonderful chef and great story teller.
He always made granola when we would come visit. The secret in his granola was chunks of crystallized ginger. (By the way, anyone who is looking to get pregnant, ginger is a wonderful herb to warm the uterus and help with fertility!)
I will be making batches of this for all my favourite people!
Dry ingredients
4 cups oatmeal
1/2 cup gluten free flour (Bob's red mill)
1/2 cup coarsely chopped walnuts
1/2 cup chopped almonds
1/2 cup raw sesame seed
1/2 cup raw sunflower seed
dry roast last 4 items until light brown (Unless you buy already roasted nuts)Wet ingredients
1/2 cup thick unsweetened applesauce
1/2 cup honey
1/2 cup maple syrup
1/3 cup sunflower oil – or similar neutral tasting oil)
1 tsp almond almond extract & 1 tsp vanilla extract
1 cup dry fruit (currents, apricots, apples, dates, crystallized ginger)Method
Mix dry ingredients together – Large quantity so use two baking sheets
Slowly add wet to dry stirring constantly.
Spread 1/2 quantity thinly on each cookie sheet
Bake at 350, approx 15/20  mins – stir a few times
Add fruit.  Cool & store in airtight container.

9th Day of Christmas
Day 9 – Luminaries
Simple and beautiful, these luminaries can be lit up with beeswax candles after dinner. It is an easy and fun activity to do for adults and kids alike!
This is a great craft to have ready for the Winter Solstice (longest night of the year).
http://happywhimsicalhearts.com/2012/06/luminaries/
10th Day of Christmas
Day 10- 10 Deep Breaths
With all of this mask-wearing, it has been found that more people are breathing from their mouths instead of their noses. This presents an issue as those who breathe through their mouths have an increased tendency to breathe faster ("over breathe").
"How we breathe is as important as how much we exercise and what foods we eat," says James Nestor, author of Breath: The New Science of a Lost Art.
Chronic over breathing can lead to the following symptoms:
headaches
dizziness
yawning
sighing
allergies
muscle pains
acid regurgitation
disturbed sleep
If you are already feeling anxious with the current state of affairs it's even more important to take some time to observe your own breathing patterns.
First, take 1 minute to discern how you are breathing
Then take the next 3 minutes to do some deep breathing. The 4-7-8 breath is a nice way to help slow down the breathing and allow for a greater exhale. For 4 counts, breathe in. For 7 counts, hold your breath. For 8 counts breathe out. This ought to be done in and out of your nostrils. Don't worry if you can't do this perfectly. You can aim for the 4-7-8 breath and may develop your own counts to suit your comfort level.
The most important thing is that you are breathing better, getting more oxygen to your cells and feeling more at peace.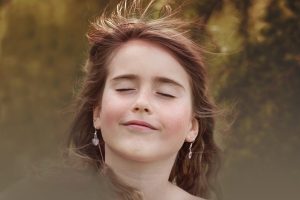 11th Day of Christmas
Day 11-11 hours of Storytelling
I was listening to a wonderful interview on CBC's Tapestry on our way home. It was pouring rain and the cars were inching their way down the highway. Luckily for us, Mary had an engaging interview that kept us transfixed and oblivious to the weather.
It was called "Stories are Soul Fire". 
https://www.cbc.ca/listen/live-radio/1-59-tapestry
This interview isn't 11 hours (haha) but if you like it you can listen to others on-demand.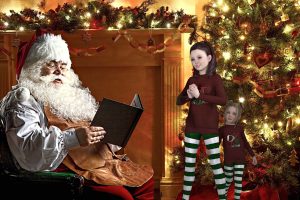 12th Day of Christmas
Day 12 – 12 hours of "Unplugging"
Put that phone away!Close the laptop! Shut down the desktop! I'm sure by now you've heard all the benefits of taking a break from social media and your cell. Let it be known that no one ever said on their deathbed that they wished they had spent more time on their phone….
Here's what you CAN do while 'unplugging':
Put on your outdoor gear and have a snowball fight with your kids
Make a soup stock out of chicken bones and celery sticks
Have a craft day
Hand write and mail 12 Christmas cards (who doesn't love getting something special in the mail?!)
Collect fallen branches and pinecones to decorate your home
Bake Christmas cookies. Here are some alternatives to the usual recipes that includes snickerdoodles and ginger snaps https://www.eatingbirdfood.com/12-healthy-christmas-cookies/
Take turns reading a book to each other such as the Harry Potter series or Stuart McLean's Vinyl Cafe. We are never too old to hear a story.
Get back to a hobby you used to enjoy but haven't had the time to do such as knitting, sewing, word-working etc.
Tell your kids stories about when you were pregnant or when they were babies
Ask your parents about life when they were little and document it.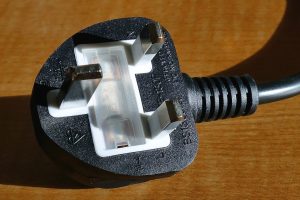 I hope you enjoyed the 12 Days of Christmas! May you experience the joy of the season!  Follow this link to read the 2019 version of the 12 Days of Christmas.
For more information on how to keep you and your family healthy, I can help in a couple of ways:
1. Work with me one-on-one
If you would like to work directly with me and radically improve your energy-just send us a quick email erinmillshealth@bellnet.ca and we can set you up with a Naturopathic Initial Consult.
2. Test drive my services
Email us at erinmillshealth@bellnet.ca and we can set you up with a complimentary 15 minute consult
Sincerely,
Kirsten Almon ND
and the Erin Mills Optimum Health team
(905) 828-2014
Dr. Kirsten Almon
Dr. Kirsten Almon has a Naturopathic Family Practice in Mississauga at Erin Mills Optimum Health with special interest and training in fertility (helping couples conceive naturally as well as improving outcomes for couples using assisted reproductive technology), pregnancy, birth, postpartum and pediatric care. She loves seeing children for "naturopathic well child visits" and consults on common issues such as food introduction, how to avoid colds, flus and ear infections.  Dr. Almon is the co-author and instructor of a Doula course specifically designed for Naturopathic Doctors and teaches across Canada.