An Alternative to Road Roage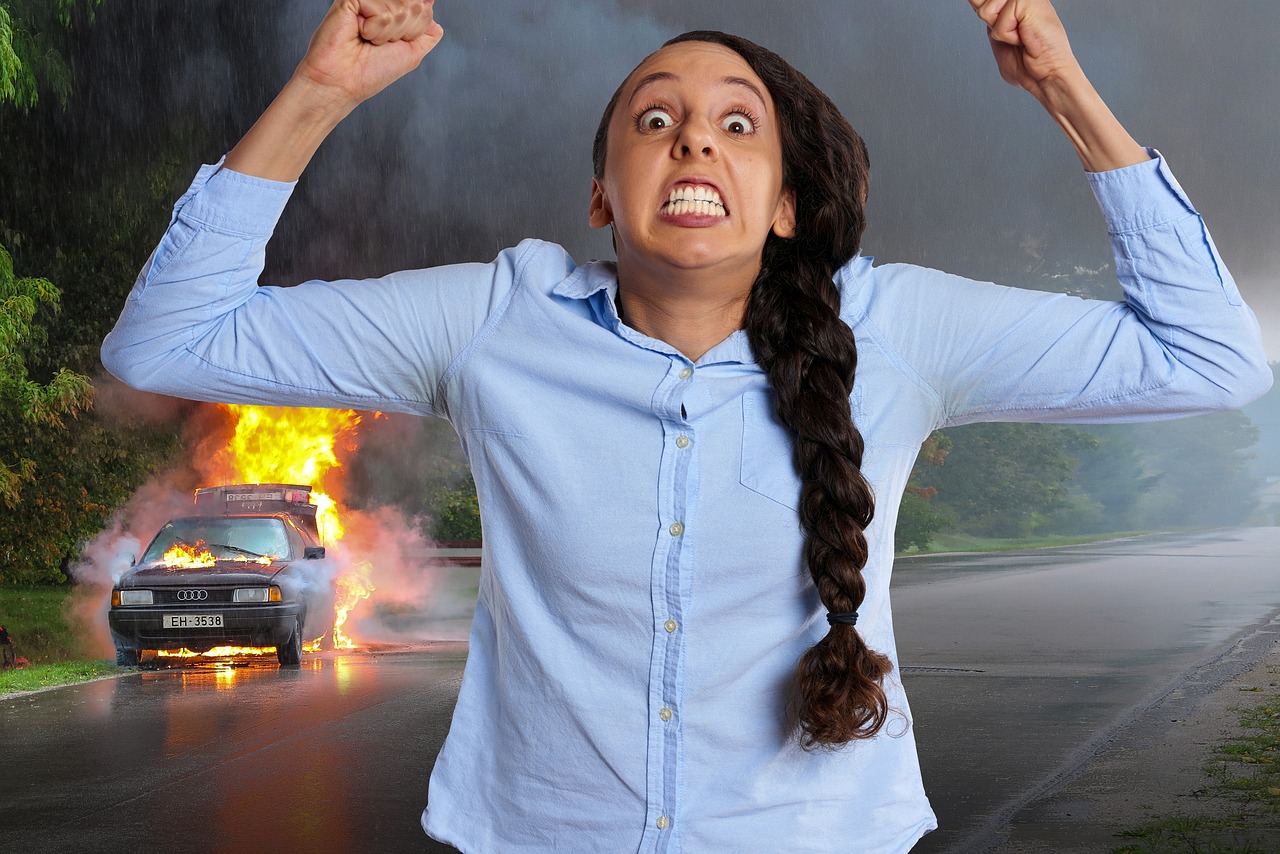 An alternative to road rage
There is nothing worse than taking your regular route home and all of a sudden traffic comes to a standstill. Is there an accident? New construction? Is there a lane that has been closed? All of these questions will be answered eventually, but what happens in the meantime is entirely other story.
Years ago when I used to travel on the 401, I was driving along near the 427  trying desperately to decide which way to choose, collector or express when all of a sudden I looked to the car beside me. There in the driver seat was a women with dark sunglasses, long perfect hair with an expression that resembled as if she was in the beach somewhere in Spain. She also happened to be smoking which may have helped keep her in a calm zone. I thought to myself, is smoking the solution to keeping me from road raging everyday on this crazy highway?
Luckily I avoided picking up a nasty habit and instead started listening to podcasts and audiobooks in the car. This has been my saving grace!
I'm currently listening to Jordan Peterson's 12 rules of life which so far has proven to be informative and entertaining. Check it out!
For those of you who know this type of commuting story all too well, don't hesitate to arm yourself with some funny and interesting podcasts this weekend!
For more information on how to keep you and your family healthy, I can help in a couple of ways:
1. Work with me one-on-one
If you would like to work directly with me and radically improve your energy-just send us a quick email erinmillshealth@bellnet.ca and we can set you up with a Naturopathic initial consult.
2. Test drive my services
Email us at erinmillshealth@bellnet.ca and we can set you up with a complimentary 15 minute consult
Sincerely,
Dr. Kirsten Almon – Naturopathic Doctor in Mississauga at Erin Mills Optimum Health
Dr. Kirsten Almon
Dr. Kirsten Almon has a Naturopathic Family Practice in Mississauga at Erin Mills Optimum Health with special interest and training in fertility (helping couples conceive naturally as well as improving outcomes for couples using assisted reproductive technology), pregnancy, birth, postpartum and pediatric care. She loves seeing children for "naturopathic well child visits" and consults on common issues such as food introduction, how to avoid colds, flus and ear infections.  Dr. Almon is the co-author and instructor of a Doula course specifically designed for Naturopathic Doctors and teaches across Canada.