Being Present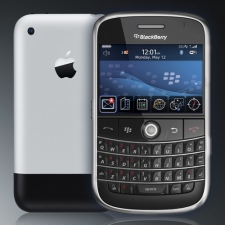 Master being present in your life.
We are too often focused on the future – What we want and who we want to become.
Make an effort to master being present – Focus on now and appreciate life as it happens.
I make an effort to do this with my patients when I work with them. I try to focus all my energy towards them, their unique situation, and how I can help them the best through my Chiropractic adjusting skills. The clinical result and experience is incredible when I succeed with my effort and I continuously try to grow and master this skill.
I am making a direct effort to master being present with a new baby in my life. It is the perfect chance for me to appreciate the beauty of life in the moment.
I want you to begin mastering being present in your life. It does take effort, especially with all the distractions in our technological lives. However I do believe your work, relationships, and life will be heightened with your effort to master being present in your life.
Sincerely,
Dr. Callum Peever
also posted at www.drpeever.com
Focusing with more intent
One of my goals for 2017 has been to focus more or to be more present.  That is a difficult goal to judge but can have great impacts on your daily efforts, especially in mine to help others.  Some of my recent strategies to focus with more intent are to leave my cell phone in the car when at work and to sip on calming teas throughout the day.  These strategies have greatly helped me be more present.  As we all find out, there are many distractions in life that are pulling for your attention, and we have to constantly work towards focusing on what matters at the moment.  I hope you are able to be present in your life today, start by putting down your smart phone.
Dr. Callum Peever