Best Lunch EVER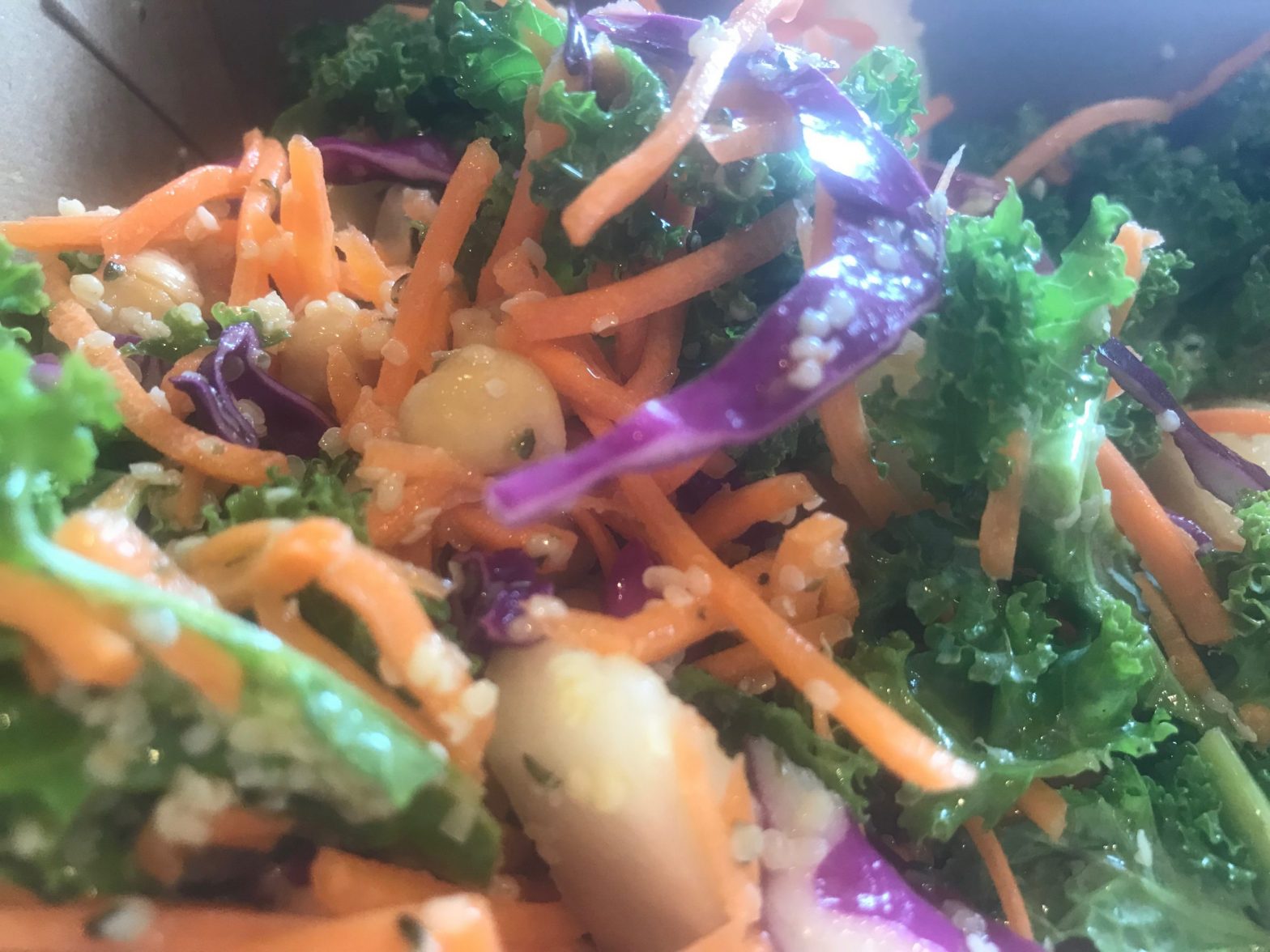 Best Lunch EVER
What are you eating for lunch?  Our Mississauga Naturopathic Doctor, Kirsten Almon, shares her secrets to the Best Lunch EVER.
It's no secret around here that I have a salad everyday for lunch. I feel comfortably full and satisfied after I eat and most importantly, energized to see my patients for the rest of the day! I truly believe that one can eat healthy food AND that it can also taste delicious!
There are 4 very important components to a killer salad. These are:
Crunch factor: I like there to be a bit of 'meatiness' and crunch to a salad. Some of my favour additions are: chopped red cabbage, diced cucumber, shredded carrots and/or sliced fresh radishes.
A touch of sweet: Fruit helps to balance the flavours of a salad very nicely. These days I've been adding either 1/4 cup of pomegranate or chopped bosc pear.
Texture: shaved raw beets or cubed cooked beets as well as avocado are amazing game changers to a delicious bowl. Topping off with roasted or plain chickpeas, black beans or chicken breast boasts the protein as well.
The best dressing: Go homemade or go home! As per Jamie Oliver, if a dressing is slightly too sour and slightly too salty, it will be perfect! I juice 1 whole lemon or lime, 2 tbsp flax or EVOO, 1 tsp tahini, 1/2 tsp honey or maple syrup and S & P. Mix well and drizzle over top. It will make any salad absolutely delicious!!! Make a big batch and it can keep in the fridge for up to 3 days.
For more information on how to keep you and your family healthy, I can help in a couple of ways:
1. Work with me one-on-one
If you would like to work directly with me and radically improve your energy-just send us a quick email erinmillshealth@bellnet.ca and we can set you up with a Naturopathic initial consult.
2. Test drive my services
Email us at erinmillshealth@bellnet.ca and we can set you up with a complimentary 15 minute consult
Sincerely,
Kirsten Almon ND
and the Erin Mills Optimum Health team
(905) 828-2014
Dr. Kirsten Almon
Dr. Kirsten Almon has a Naturopathic Family Practice in Mississauga at Erin Mills Optimum Health with special interest and training in fertility (helping couples conceive naturally as well as improving outcomes for couples using assisted reproductive technology), pregnancy, birth, postpartum and pediatric care. She loves seeing children for "naturopathic well child visits" and consults on common issues such as food introduction, how to avoid colds, flus and ear infections.  Dr. Almon is the co-author and instructor of a Doula course specifically designed for Naturopathic Doctors and teaches across Canada.