Bladdder Problems? Chiropractic can help?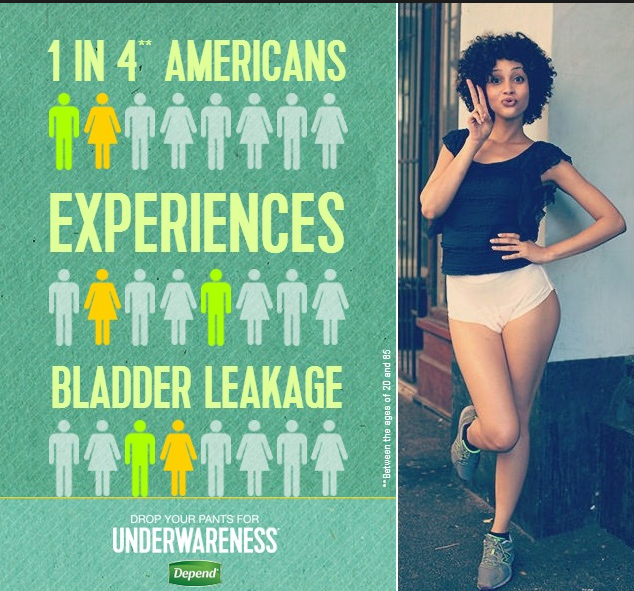 Chiropractic has helped people with bladder problems?
Have you noticed lately how the sale of adult diapers have skyrocketed? What is going on?
The marketing ploys are amazing using athletes as wearers making them look great while performing their sport while using  diapers. There is also efforts on trying  to make this a fashion statement and part of a normal trend.
Bladder leaking or peeing your pants IS NOT NORMAL!!
Although there are conditions that are not neurologically caused, most cases are. There is a growing body of evidence demonstrating that chiropractic care has been effective in relieving the lack of neurological control on the release of urine whether it be on ineffective initiating the stream of urine or the ineffective retaining of urine or leaking.
And why not? As that is one of the most important functions of chiropractic care, achieving better neurological function by correcting structural problems such as spinal subluxations.
It's definitely the route I will try before I go the "Depends" way!
Here's some of the literature:
Resolution of Chronic Postpartum Urinary Incontinence Following Chiropractic Care for Vertebral Subluxation 2018
A Conservative Approach for a Patient with Traumatically Induced Urinary Incontinence, J Manipulative Physiol Ther Vol 21, Number 5, June 1998 363-367
A case series of reduced urinary incontinence in elderly patients following chiropractic manipulation, J Chiropr Med. 2006 Fall: 5(3) 88-91
Bladder and Bowel Symptoms Among Adults Presenting With Low Back Pain to an Academic Chiropractic Clinic: Results of a Preliminary Study, J Chiropr Med.,September 2014 Volume 13, Issue 3, 175-187
Sincerely,
Dr. Micheline Cote – Chiropractor in Mississauga at Erin Mills Optimum Health