Books for the Mamas-to-be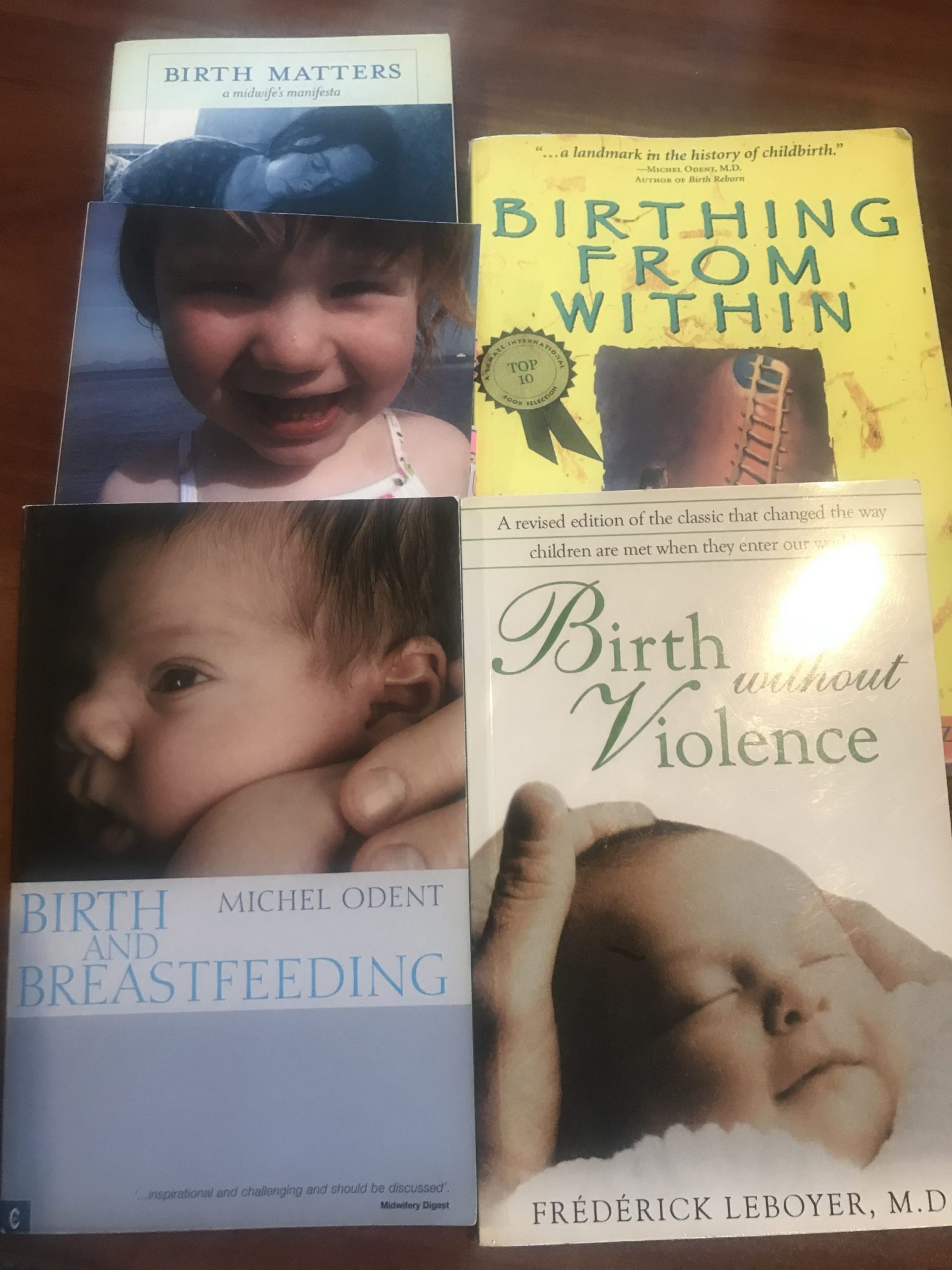 Best Books for Mamas-to-be
A popular question that my pregnant patients have is,
"what are some good books to read"?
Information is power and I love to steer my mamas into acquiring the best information that will both inspire and educate them.
Here are my top 5 books for the mamas-to-be:
Birth without violence by Leboyer.  Not a very well known book but gives a unique perspective on the process of birth which incorporates the infant's point of view.
Birthing from Within by England and Horowitz. This is a must read for those  that want to tap into their resources so that their birth experience is empowering.
Birth and Breastfeeding by Michel Odent.  Written by an OB and home birth advocate, he hilights the cocktail of love hormones that are released when women are in labour and other basic and essentials of what women need during labour
Birth Matters by Ina May Gaskin. Grassroots midwife Ina May reminds us that the ways in which women experience birth have implications for us all.
The Birth Partner by Simkin. Internationally renowned doula Penny Simkin gives her amazing tips on how to support women physically and emotionally. A must have for all the husbands and partners.These also make great gifts for a new mama!

Kirsten Almon ND, Cht. – Happy to be back in the office!

For more information on how to keep you and your family healthy, I can help in a couple of ways:

1. Work with me one-on-one
If you would like to work directly with me and radically improve your energy-just send us a quick email erinmillshealth@bellnet.ca and we can set you up with a Naturopathic initial consult.

2. Test drive my services
Email us at erinmillshealth@bellnet.ca and we can set you up with a complimentary 15 minute consult

Sincerely,
Kirsten Almon ND
and the Erin Mills Optimum Health team
(905) 828-2014
Dr. Kirsten Almon
Dr. Kirsten Almon has a Naturopathic Family Practice in Mississauga at Erin Mills Optimum Health with special interest and training in fertility (helping couples conceive naturally as well as improving outcomes for couples using assisted reproductive technology), pregnancy, birth, postpartum and pediatric care. She loves seeing children for "naturopathic well child visits" and consults on common issues such as food introduction, how to avoid colds, flus and ear infections.  Dr. Almon is the co-author and instructor of a Doula course specifically designed for Naturopathic Doctors and teaches across Canada.