Children and Chronic Pain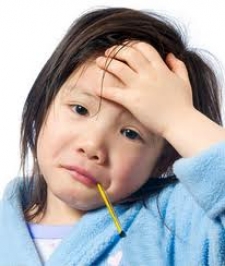 Children and Chronic Pain
Your Chiropractor will confirm that chronic pain is a widespread but often under-reported health problem.  Its impact on society is enormous. In the US alone, the costs are approaching $600 billion annually (healthcare and lost productivity). What has come as a surprise to may medical researchers is the amount of children who suffer from chronic pain conditions. The American Pain Foundation reports up to 30 percent of children and adolescents endure chronic pain, which generally peaks in kids around 14-15 years of age.
A 2011 Canadian medical study reviewed research published in the past 20 years on children and chronic pain, and it revealed the problem is affecting more kids than ever before.  The review also indicated girls experience chronic pain more often than boys; however, the reason for this remain unclear.  The research reviewers noted that social and psychological factors may influence the development of chronic pain, including "anxiety, depression, low self-esteem and low socioeconomic status."
Your Chiropractor knows pain is often intimately linked to your body's central nervous system. For example, when you experience nerve interference in the spine (subluxations), extra irritation to the nervous system could cause a signal that is interpreted as pain, when normally the same signal would not in the absence of subluxations. By correcting the subluxations, your Chiropractor normalized nervous system tone. This is why it is important to have regular adjustments to help keep your nervous system in optimal condition and prevent pain before it starts!
To Read The Full Article, And Get Clues For Parents… Click On The Link Below.