Chiropractic – Is It Safe for Seniors?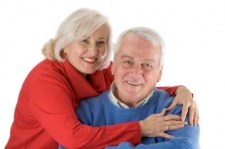 Chiropractic for Seniors
One of the amazing things about Chiropractic care is that everyone and every body can benefit from it; Chiropractic care is not gender or age-specific.
This is a very good thing, since Americans are growing older and older at an alarming rate. According to an article published online for Harvard Magazine, in America 3,000 people turn 65 every day. If this is true, by the year 2020, one out of six Americans will be over the age of 65!  These percentage statistics likely follow the same course in most other countries in the Western World.
Chiropractic is a branch of the healing arts that is ideally suited to take care of this aging generation.  Why?  Because movement is the expression of life and Chiropractors are the ones who keep your joints moving!  We have manual and activator methods to help you keep moving.
With the aging population, life is not all about the quantity, it is about the QUALITY!! Chiropractic helps to increase your quality of life by decreasing your back pain and increasing your mobility, you can get out there and enjoy the activities that make you smile.
Having proper spinal alignment has also been known to de-stress and balance the nervous system.  Since the nerves keep the brain and body communicating properly, a nervous system free of irritation and interference and benefit a wide-range of other bodily systems!
We take care of seniors in Mississauga and would love to help you reach your optimum health! Contact us in Mississauga for help!
To Read The Full Article, Please Click On The Link Below.