Christmas Food Drive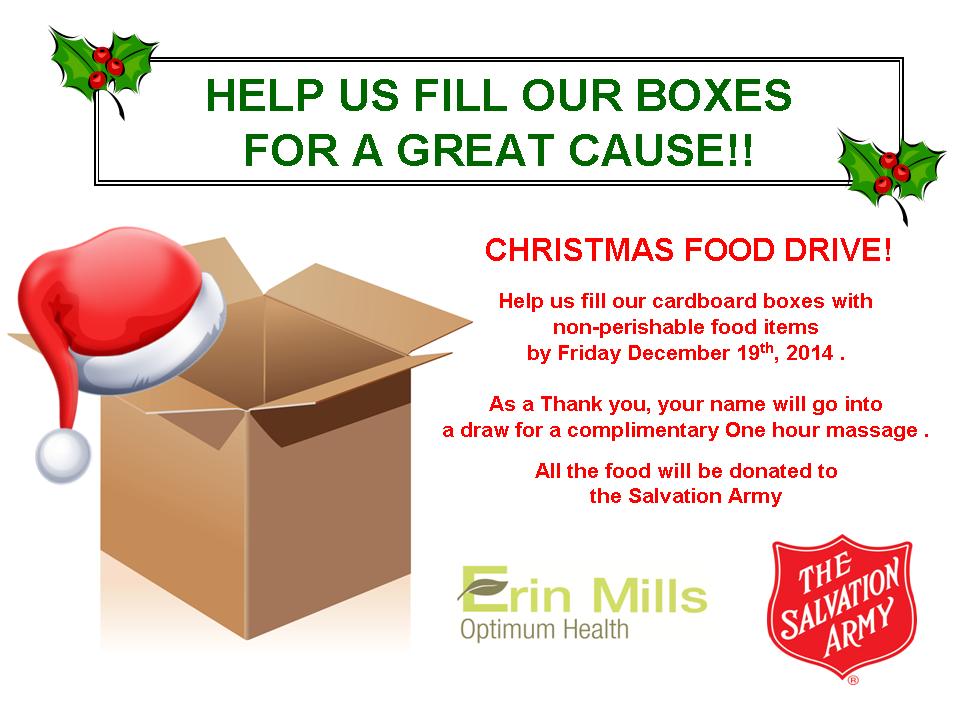 Help us fill our boxes for a great cause!!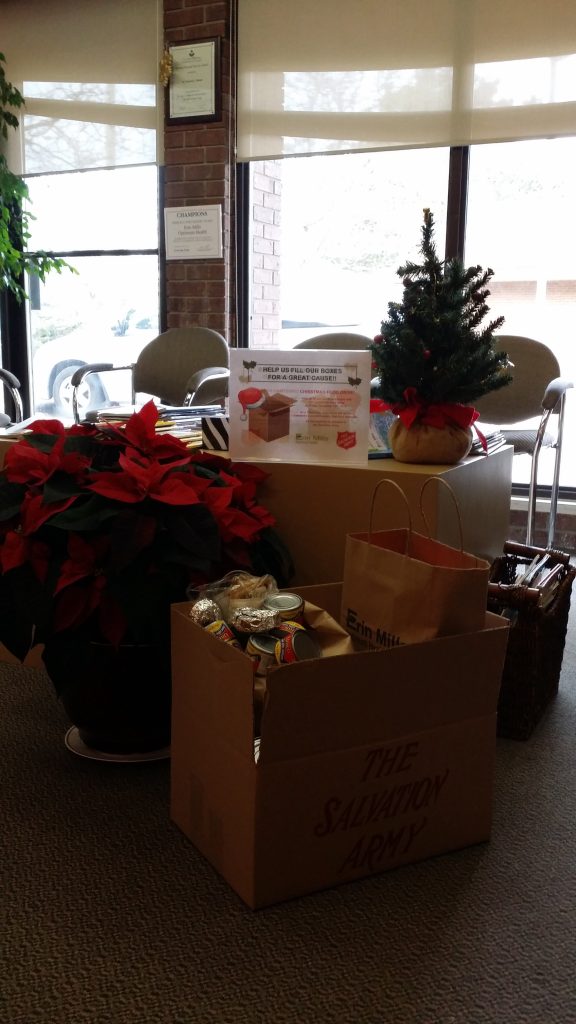 Help us fill our cardboard boxes with
non-perishable food items
by Friday December 19th, 2014 .
As a Thank you, your name will go into
a draw for a complimentary One hour massage .
All the food will be donated to
the Salvation Army in our neighbourhood:
Salvation Army at 2460 The Collegeway Mississauga, ON
Thanks to our patients for their contribution to the food drive!