Doula or a Midwife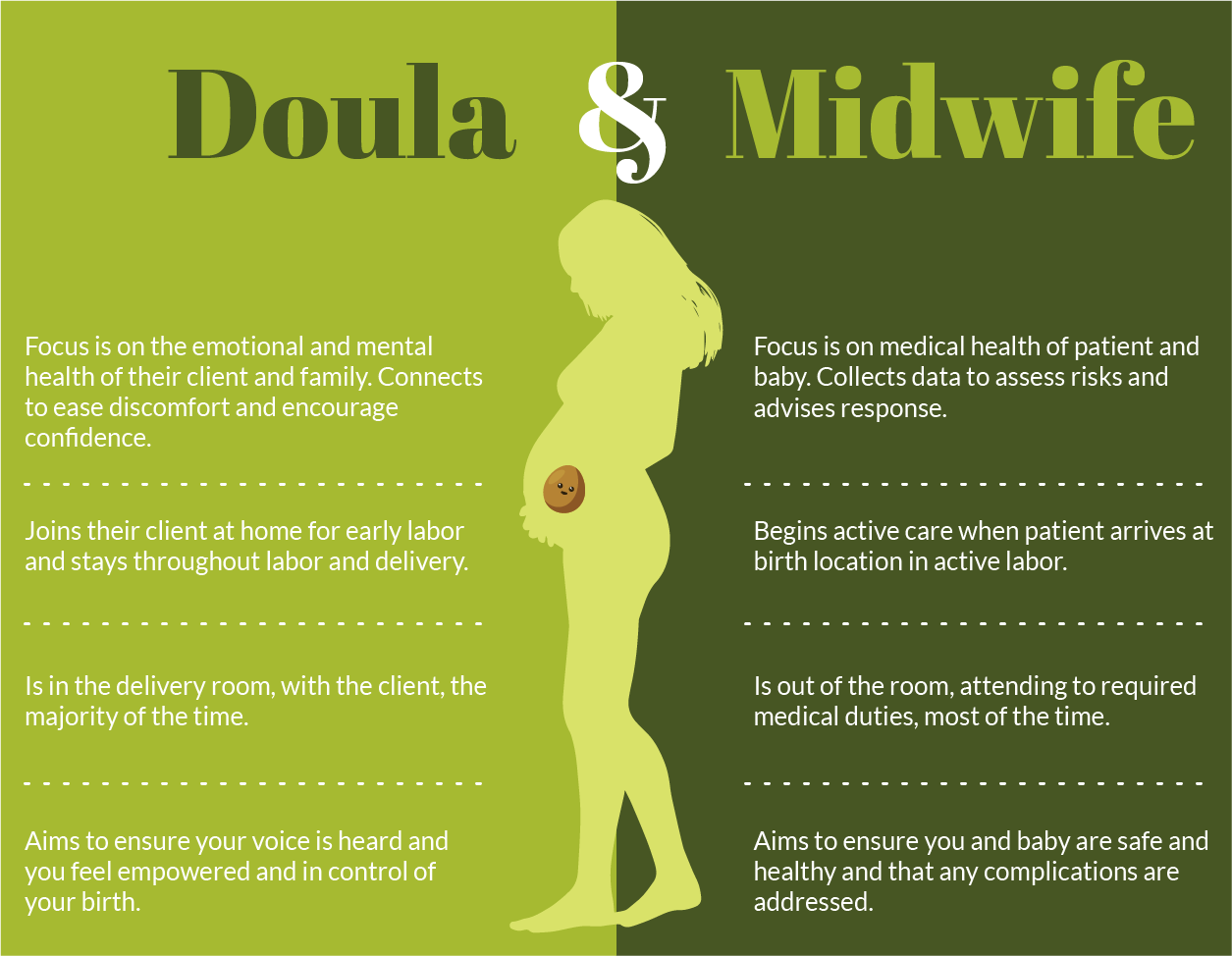 Is it best to use a doula or a midwife?
The question to use a doula or a midwife for you birth isn't one or the other as they have different roles in your care. This can be confusing for many people, which is understandable as they are both a part of the birthing experience.

So here are the differences between a doula and a midwife: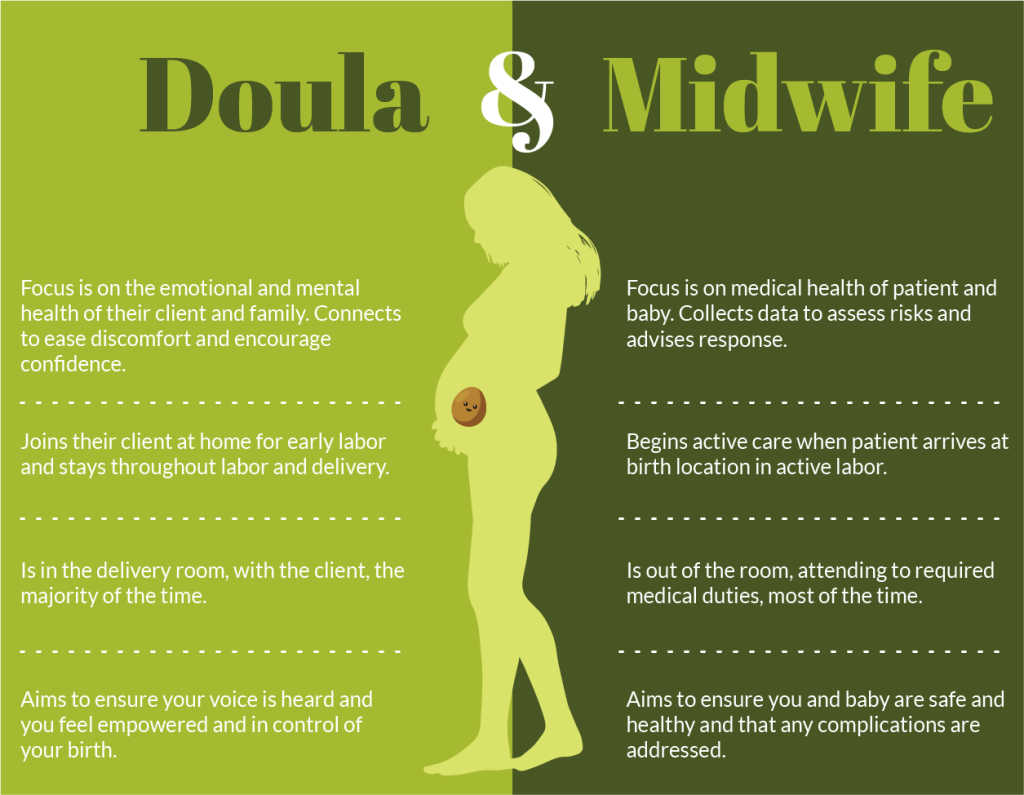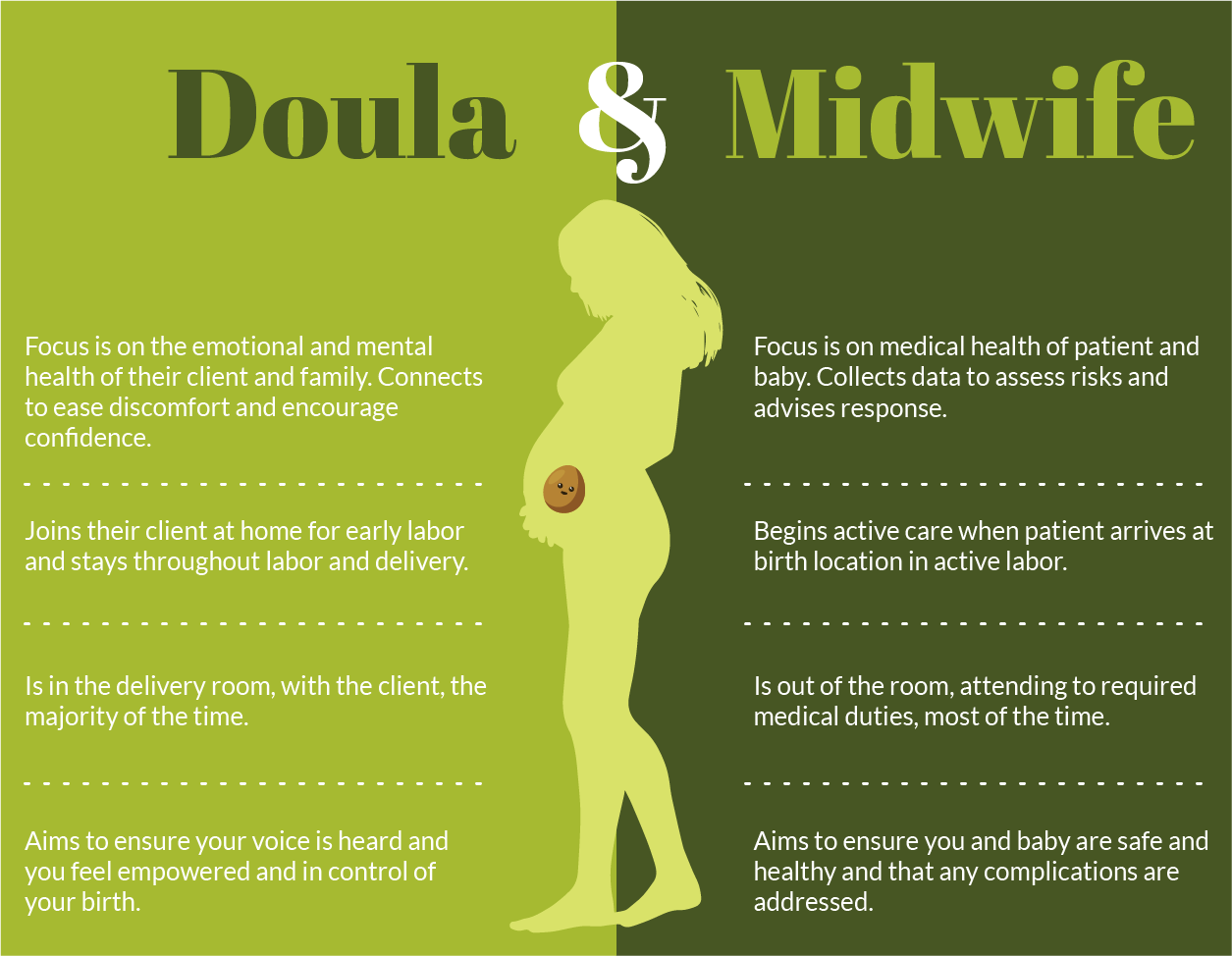 What does the Doula do?
The doula's focus is on the emotional and mental health of the mother and family. Connects to ease discomfort and encourages confidence.
Joins the mother at home for early labour and stays throughout labour and delivery.
Is in the delivery room with the mother the majority of the time.
Aims to ensure the mother's voice is heard and that she feels empowered and in control of her birth.
What does a Midwife do?
A Midwife's focus is on the medical health of the mother and baby. They collect data to assess risk and advices different actions.
They begin active care when a patient arrives at the birth location in active labour.
They are out of the room at times to attend medical duties
They aim to ensure that the mother and the baby are safe and healthy and that any complications are addressed appropriately.
So just to highlight the differences:
Even though midwives are there for mother and baby, they can and usually do have more than 1 labouring mama at one time, therefore the wonderful thing about a doula is they are there just for YOU!

Contact us today to set up a meet and greet with our Mississauga Naturopathic doulas and get the support you deserve!

Dr. Kirsten Almon ND
Naturopathic Doctor and Doula in Mississauga at Erin Mills Optimum Health
Dr. Kirsten Almon
Dr. Kirsten Almon has a Naturopathic Family Practice in Mississauga at Erin Mills Optimum Health with special interest and training in fertility (helping couples conceive naturally as well as improving outcomes for couples using assisted reproductive technology), pregnancy, birth, postpartum and pediatric care. She loves seeing children for "naturopathic well child visits" and consults on common issues such as food introduction, how to avoid colds, flus and ear infections.  Dr. Almon is the co-author and instructor of a Doula course specifically designed for Naturopathic Doctors and teaches across Canada.