Fit and Fine in February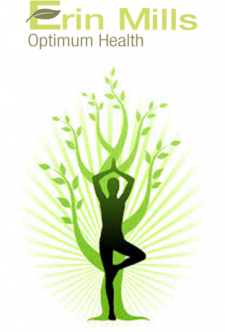 Fit and Fine In February
How to feel your best when the odds are against you. It's 'lockdown', the kids just went back to school but you can't quite get it together. "Me time" seems like something of the past….
I have to be honest, I felt like I hit a wall after Ground Hog day.  I couldn't really put a finger on it, but I just felt blah.
Mid-month I did something I've never done before and started on-line Pilates training. In short, it has make such a positive impact on my mood! I found myself sweating while getting a great workout and a good laugh along the way (Julianne the instructor has a great sense of humour).
I want all of you wonderful people to feel amazing in February too so we've decided to team up and are giving away a complimentary 45 minute Pilates session (virtual) and acupuncture visit. . Even if it's February!!
All you have to do is 
1. Follow both of us on Instagram @pilatesbyjules and @erinmillshealth
2. Reply to this email letting us know you are following us –Feeling Fit and Fine in Feb!
We will add your name and do a draw on February 26th, 2021.
Last chance to enter is on February 25th, 2021 at 5pm. Looking forward to seeing who the lucky winner is!
For more information on how to keep you and your family healthy, I can help in a couple of ways:
1. Work with me one-on-one
If you would like to work directly with me and radically improve your energy-just send us a quick email erinmillshealth@bellnet.ca and we can set you up with a Naturopathic Initial Consult.
2. Test drive my services
Email us at erinmillshealth@bellnet.ca and we can set you up with a complimentary 15 minute consult
Sincerely,
Kirsten Almon ND
and the Erin Mills Optimum Health team
(905) 828-2014
Dr. Kirsten Almon
Dr. Kirsten Almon has a Naturopathic Family Practice in Mississauga at Erin Mills Optimum Health with special interest and training in fertility (helping couples conceive naturally as well as improving outcomes for couples using assisted reproductive technology), pregnancy, birth, postpartum and pediatric care. She loves seeing children for "naturopathic well child visits" and consults on common issues such as food introduction, how to avoid colds, flus and ear infections.  Dr. Almon is the co-author and instructor of a Doula course specifically designed for Naturopathic Doctors and teaches across Canada.