Flu Support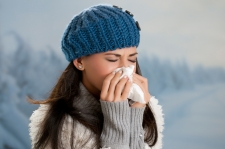 Flu Support
With the temperature outside going up and down, it can be harder on our immune systems to fight off colds and flu. There are many natural and fun ways to support the immune system that can start in the comfort of your home.
On that note, here are my top 6 immune supporters for families!
Vitamin D with K2: Vitamin K2 is the latest and greatest vitamin that aids vitamin D. (Not to be taken if you are on a blood thinner)
Essential oils for tub time: adding 1-3 drops of an organic essential oil such as tea tree or eucalyptus while the tub is filling allows for the lungs and sinus to stay open and get rid of any stubborn mucus.
Coat that throat! Elderberry syrup ½ tsp/day taken as a tea or added to a shake or on its own is a delicious way to ward off bacteria – even strep!
Tea time: there are so many wonderful teas that help support the immune system—my all-time favourite is gingerbread tea
-2 inches of ginger chopped
-2 cinnamon sticks
-the rind and juice of 1 organic lemon.
Add these to 4 cups of water and simmer covered for 20 minutes. Add to mugs with 1 tsp of unpasteurized honey* for a warming lovely tea.
Soup it up! The collagen that is extracted from chicken or beef bones while making soup still stands as an important flu-fighter. Use cooked bones and add to a slow cooker full of filtered water and the juice of a lemon or lime (this helps extract the goodness of the bones). Do this for 12-24 hours for the best soup stock.
Use 1 or all of these suggestions in rotation. At our house I strive to make soup 1/week, have the gingerbread tea 1/week and do the essential oil tubbies, elderberry and vitamin D/K daily.
*Avoid unpasteurized honey in anyone under the age of 1 years old.
For more questions on your immune system, mineral status or anything else health related, book in with Dr. Almon ND today!
Dr. Kirsten Almon
Dr. Kirsten Almon has a Naturopathic Family Practice in Mississauga at Erin Mills Optimum Health with special interest and training in fertility (helping couples conceive naturally as well as improving outcomes for couples using assisted reproductive technology), pregnancy, birth, postpartum and pediatric care. She loves seeing children for "naturopathic well child visits" and consults on common issues such as food introduction, how to avoid colds, flus and ear infections.  Dr. Almon is the co-author and instructor of a Doula course specifically designed for Naturopathic Doctors and teaches across Canada.