grassroots naturopathic medicine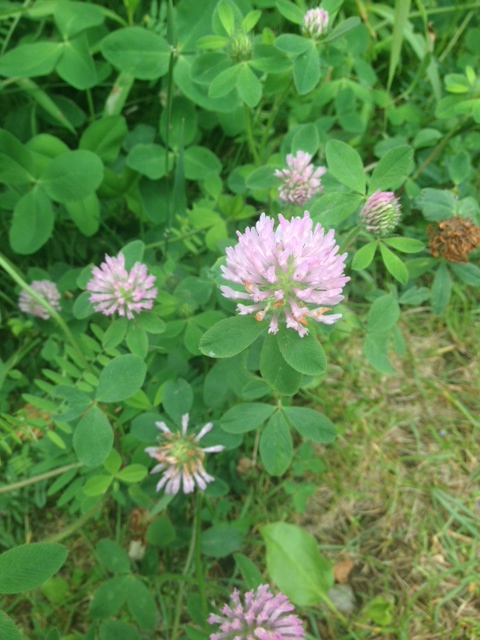 Grassroots Naturopathic Medicine
This is a great time of year to check out many of the medicinal herbs that naturally grow around us in Mississauga.
One of those plants is red clover or Trifolium pratense. This herb is a source of isoflavones (which benefit the female reproductive cycle) and benefits the lymphatic system.
You can consume this herbs as a tea, in capsule or tincture, but one of my favourite ways of taking it is doing the following: go to a field or area where you know there has been no pesticide spraying or treatment, find some red clover and pick the blossoms (best if they are bright pink in full bloom). Collect the blossoms in a mason jar and fill up to the top. Bring the jar home and add 1 tsp of apple cider vinegar. Fill the rest of the bottle with spring water. Let sit, covered all day and drink the next morning. This beverage will be very cleansing to the body.
Doing this makes me feel like a real "grassroots" naturopathic doctor!
Enjoy!
To learn more about herbs and how they can help your health, contact us today for an appointment with our Naturopathic Doctors!
Dr. Kirsten Almon is a holistic Naturopathic Doctor practicing in Mississauga at Erin Mills Optimum Health
Dr. Kirsten Almon
Dr. Kirsten Almon has a Naturopathic Family Practice in Mississauga at Erin Mills Optimum Health with special interest and training in fertility (helping couples conceive naturally as well as improving outcomes for couples using assisted reproductive technology), pregnancy, birth, postpartum and pediatric care. She loves seeing children for "naturopathic well child visits" and consults on common issues such as food introduction, how to avoid colds, flus and ear infections.  Dr. Almon is the co-author and instructor of a Doula course specifically designed for Naturopathic Doctors and teaches across Canada.