Healthy Cookie Recipe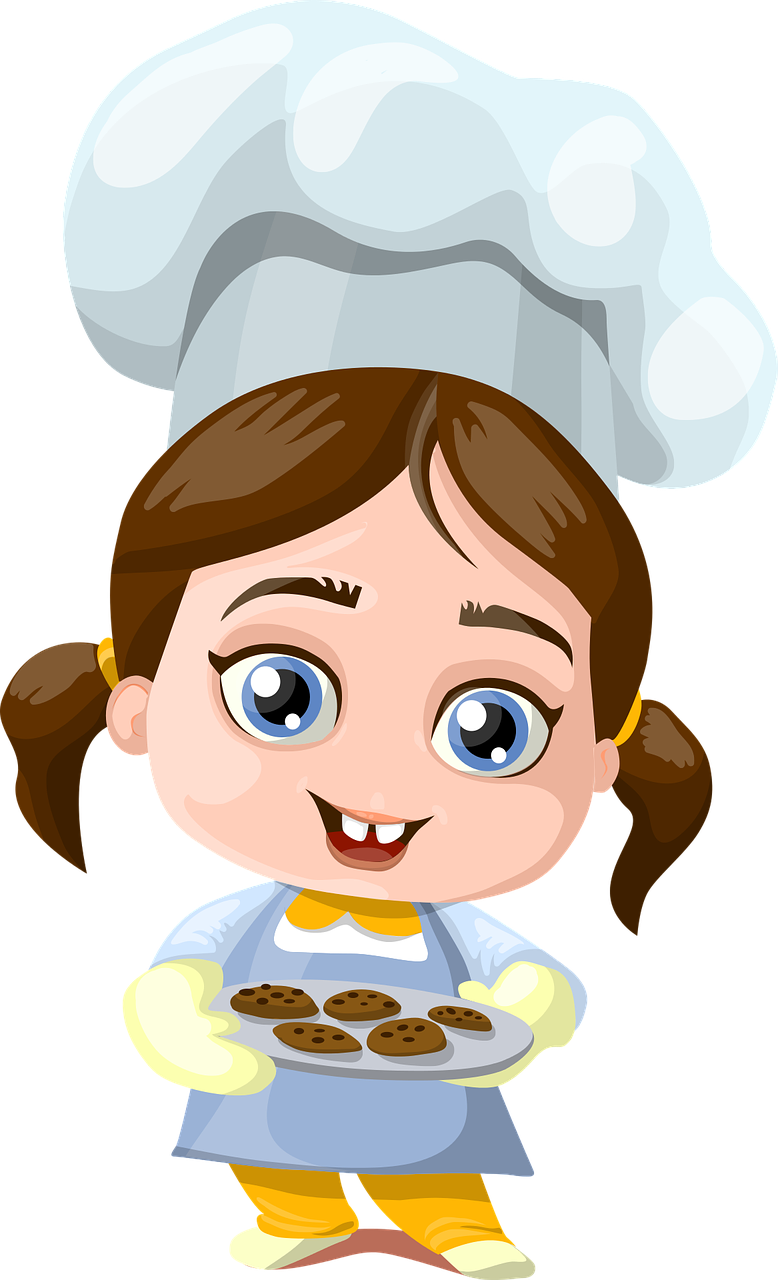 Healthy Cookie Recipe
How much do kids love baking? Stirring, pouring and especially, licking the spoon!
Here is a Mom-approved AND kid-approved recipe. A real winner all around filled with fiber, protein and chocolate chips. It's gluten free and dairy free for those with sensitivities or allergies.
This recipe calls for peanuts but can easily be substituted with almonds/almond butter or sunflowers/sunflower butter.
CHICKPEA CHOCOLATE CHIP COOKIES
INGREDIENTS
1 – 14-ounce can of chickpeas, drained and rinsed (or 1 3/4 cups of cooked chickpeas)

1 cup smooth, all-natural organic peanut butter 

1/2 cup agave, maple syrup

1 1/2 teaspoons vanilla

1 1/2 teaspoons baking soda

1 cup organic vegan dark chocolate chips

1/2 cup chopped roasted peanuts
---
INSTRUCTIONS
Preheat oven to 350 degrees. Line 2 baking sheets with parchment paper

Add drained chickpeas and maple syrup to a food processor or high-powered blender (don't use a regular blender) and blend until smooth. Transfer to a medium-sized bowl.

Add all remaining ingredients and mix until thoroughly blended. The batter will be sticky, don't worry.

Drop batter by tablespoonfuls onto prepared baking sheets. Bake for 12-14 minutes. Remove from oven and set aside to cool for 10 minutes.

Can freeze in air tight container for later! But tastes great when warm out of the oven!
For more information on how to keep you and your family healthy, I can help in a couple of ways:
1. Work with me one-on-one
If you would like to work directly with me and radically improve your energy-just send us a quick email erinmillshealth@bellnet.ca and we can set you up with a Naturopathic initial consult.
2. Test drive my services
Email us at erinmillshealth@bellnet.ca and we can set you up with a complimentary 15 minute consult
Sincerely,
Kirsten Almon ND
and the Erin Mills Optimum Health team
(905) 828-2014
Dr. Kirsten Almon
Dr. Kirsten Almon has a Naturopathic Family Practice in Mississauga at Erin Mills Optimum Health with special interest and training in fertility (helping couples conceive naturally as well as improving outcomes for couples using assisted reproductive technology), pregnancy, birth, postpartum and pediatric care. She loves seeing children for "naturopathic well child visits" and consults on common issues such as food introduction, how to avoid colds, flus and ear infections.  Dr. Almon is the co-author and instructor of a Doula course specifically designed for Naturopathic Doctors and teaches across Canada.