Herbal Spotlight Lemon Balm
Herbal Spotlight: Lemon Balm
Butterflies in your stomach? Trouble sleeping with the approaching holiday season?
Melissa officinalis, otherwise known as lemon balm, to the rescue!
One of my favourite herbs to prescribe to patients as a tea, this herb can be taken any time of day. It can aid in restful sleep but is not a sedative.
If you've ever suffered from herpes before, this is also a very helpful herb. In these cases, I often recommend it as a tincture for stronger effect.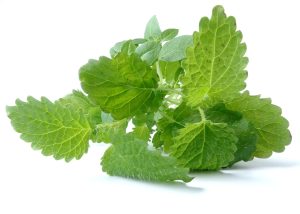 Here is the monograph on lemon balm:
This herb also grows very easily in Southern Ontario. Check out Richter's farms come Spring-time to pick up some organic Melissa so you can harvest it in your own backyard.
For more information on lemon balm or other herbs that can aid in stress coping so you can be your absolute best over the Christmas season,
call us in Mississauga!
If you enjoy learning about herbs and how to use them in your daily life, connect with our Naturopathic Doctors in Mississauga.  An excellent source of knowledge on herbs!
Dr. Kirsten Almon
Dr. Kirsten Almon has a Naturopathic Family Practice in Mississauga at Erin Mills Optimum Health with special interest and training in fertility (helping couples conceive naturally as well as improving outcomes for couples using assisted reproductive technology), pregnancy, birth, postpartum and pediatric care. She loves seeing children for "naturopathic well child visits" and consults on common issues such as food introduction, how to avoid colds, flus and ear infections.  Dr. Almon is the co-author and instructor of a Doula course specifically designed for Naturopathic Doctors and teaches across Canada.