Hot Topics in Chiropractic Research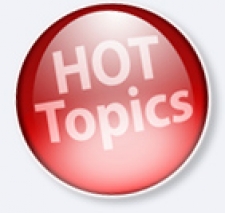 Chiropractic Research
Most of us will schedule an appointment with our trusted Chiropractic physicians when we are feeling aches and pains in our backs or necks.  But did you know that a Chiropractic adjustment might be just what you need to take your creativity to the next level?
Is it just coincidence? Or, does improved alignment contribute to increased performance?
According to one elite athlete, his Chiropractic experience was undeniably positive, and the results speak for themselves!  A 50-year old male race walker presented for Chiropractic care while preparing for a world-class event. Prior to Chiropractic intervention, this athlete held several state and national records in this endurance sport for various distances – including the 10 km national record and the 15 km state record. Results: Four days after one particular Chiropractic session, he recorded his personal best (PB) in the 15 km distance (better than the current state record, established by him one year previously)! Two more treatments were administered during the month prior to the World Maters event, and two more PB times were recorded – this time in the 5 km and 10 km distance events!
Conclusion: Just as regular exercise helps to keep your cardiovascular system healthy, Chiropractic care helps to keep your spine pain free and healthy.
To Read The Full Article… Click On The Link Below.