It's BBQ Season!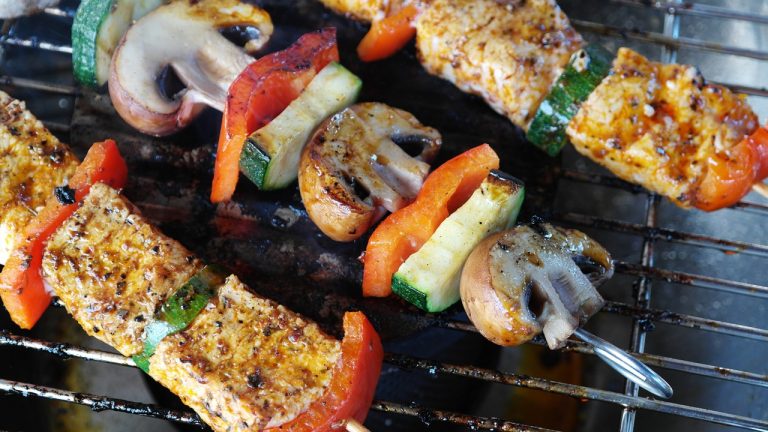 It's BBQ Season!
This is a great side salad that pairs well with anything barbequed such as chicken breast, lamb spiedinis or a nice grass fed steak. It's currently a favourite in my house! 1 kid approved. With the other one, I give him the ingredients separately with no dressing (just some flax oil and Braggs on the quinoa and he loves it.)
Quinoa Salad
1/2 cup of quinoa uncooked
4 carrots julienned
1 avocado
Handful of snap peas chopped in half
1 cup of cilantro-finely chopped (parsley is a great substitute)
Dressing
5 tbsp fresh lime juice
4 tbsp flax oil
2 tsp ground cumin
2 tsp pure maple syrup or 2 tsp of date sugar (Liva)
1/2 tsp garlic powder
3/4 tsp sea salt
Cook quinoa with 1 1/2 cups of water covered and let cool (1 hour).
Prepare carrots, slice avocado and assemble peas and cilantro in a salad bowl. Add quinoa and mix well.
Whisk dressing and add to salad. Serve immediately!
For more information on how to keep you and your family healthy, I can help in a couple of ways:
1. Work with me one-on-one
If you would like to work directly with me and radically improve your energy-just send us a quick email erinmillshealth@bellnet.ca and we can set you up with a Naturopathic Initial Consult.
2. Test drive my services
Email us at erinmillshealth@bellnet.ca and we can set you up with a complimentary 15 minute consult
Sincerely,
Kirsten Almon ND
and the Erin Mills Optimum Health team
(905) 828-2014
Dr. Kirsten Almon
Dr. Kirsten Almon has a Naturopathic Family Practice in Mississauga at Erin Mills Optimum Health with special interest and training in fertility (helping couples conceive naturally as well as improving outcomes for couples using assisted reproductive technology), pregnancy, birth, postpartum and pediatric care. She loves seeing children for "naturopathic well child visits" and consults on common issues such as food introduction, how to avoid colds, flus and ear infections.  Dr. Almon is the co-author and instructor of a Doula course specifically designed for Naturopathic Doctors and teaches across Canada.