IV Therapy and Cancer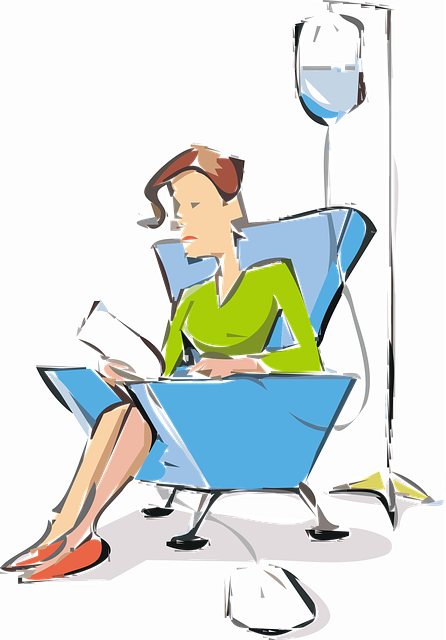 IV Therapy and Cancer
Many studies regarding IV therapy and cancer have been made over the years with the following results shown:
Treatment with high-dose vitamin C (ascorbic acid) slowed the growth and spread of liver, colon, prostate and other types of cancer cells.
High-dose vitamin C with various types of chemotherapy may be more effective than chemotherapy alone
Ascorbic acid with arsenic trioxide may be more effective in ovarian cancer.
Vitamin C combined with gemcitabine may be more effective in treating pancreatic cancer
Ascorbic acid with gemcitabine may be more effective in treating malignant mesothelioma cells.
Furthermore, IV ascorbic acid has been shown in some studies to help patients to have complete remission after a series of high dose treatments. 
http://www.promann-hamburg.de/Texte/VitC/Riordan-2004-7Cases.pdf
IV versus Oral ascorbic acid:
Some people might ask:
Why would I do IV vitamin C when I can take it orally?
The answer:
the use of high dose provides the most positive results. It is also impossible to take the same dose orally (IV treatments can range from 10 grams to 100 grams/treatment).
Examples of some studies regarding IV therapy and Cancer
High-Dose Parenteral Ascorbate Enhanced Chemosensitivity of Ovarian Cancer and Reduced Toxicity of Chemotherapy 
Vitamin C for immune health and anti-cancer
2 studies show that high dose intravenous vitamin C can kill cancer cells via producing hydrogen peroxide. The discussions also highlight the following:
High dose vitamin C lowers risk of metastasis or spreading
High dose vitamin lowers tumour size
High dose vitamin C lowers inflammation and
increases the quality of life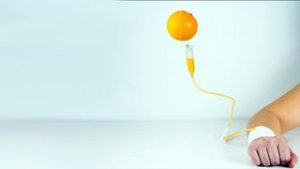 -Dr. Kirsten Almon, Mississauga Naturopathic Doctor in Mississauga
Dr. Ashley Chauvin ND
Dr. Ashley Chauvin is a Naturopathic Doctor at our wellness clinic who has focused and done advanced training in IV therapy and integrated cancer care.
Dr. Ashley ND graduated from Wayne State University in Michigan with a degree in Radiation Therapy.  During her internship, patients had questions about whether or not natural therapies could affect their overall prognosis.  This led Ashley to become interested in the impact of nutrition as well as the efficacy and safety of botanicals and supplements in combination with chemotherapy and radiation.
Ashley attended the Canadian College of Naturopathic Medicine in Toronto where she received specific training in naturopathic adjunctive cancer care as an intern.
Upon graduating from CCNM, she completed a residency program focused on integrated cancer care where she received advanced training in intravenous therapy.
Ashley believes in an integrative and evidence based approach to helping patients with cancer during conventional treatment.  Ashley is also passionate about creating individualized treatment plans to assist in the prevention of primary and recurrent cancers.
Ashley is registered and in good standing with the College of Naturopaths of Ontario.  She is a member of the Ontario Association of Naturopathic Doctors, Canadian Association of Naturopathic Doctors, and the Oncology Association of Naturopathic Physicians.
Other Naturopathic Strategies for those fighting Cancer
There are many natural strategies to assist someone who is fighting cancer.  By connecting with your Naturopathic Doctor, they can help tailor some health building strategies towards your particular case.
For example, did you know that Mistletoe (Viscum album) is a well known herb used by cancer patients?
In the following study, Mistletoe was shown to do the following:
1.  Shown to induce apoptosis or death in cancer cells.
2.  Support a patient's immune system
3.  Overall shown to contribute to positive outcomes and clinical benefits in cancer patients.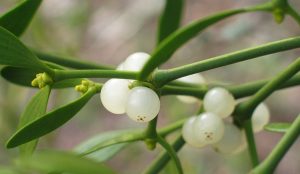 For more information to see if mistletoe would be beneficial to you or your patients, please contact our Naturopathic Doctors in Mississauga.  There are many other natural strategies that can be of assistance as well.  Connect to our team of Naturopathic Doctors to discuss.
–Dr. Kirsten Almon, Naturopathic Doctor in Mississauga at Erin Mills Optimum Health
IV therapy a great option for patients with breast cancer
IV therapy is a means to deliver safe and high doses of Vitamin C (otherwise not tolerated by the gut) along with other nutrients and minerals to help the immune system.
This study discussed the fact that those who have high oxidative stress in their bodies can be the ones who suffer the most side effects of chemo. Some types of chemotherapy can be enhanced by naturopathic modalities, IV therapy included.
The study concluded that , "Complementary treatment of breast cancer patients with IV vitamin C was shown to be a well tolerated optimization of standard tumour-destructive therapies, reducing quality of life-related side-effects."
Dr. Kirsten Almon
Dr. Kirsten Almon has a Naturopathic Family Practice in Mississauga at Erin Mills Optimum Health with special interest and training in fertility (helping couples conceive naturally as well as improving outcomes for couples using assisted reproductive technology), pregnancy, birth, postpartum and pediatric care. She loves seeing children for "naturopathic well child visits" and consults on common issues such as food introduction, how to avoid colds, flus and ear infections.  Dr. Almon is the co-author and instructor of a Doula course specifically designed for Naturopathic Doctors and teaches across Canada.