Kids Health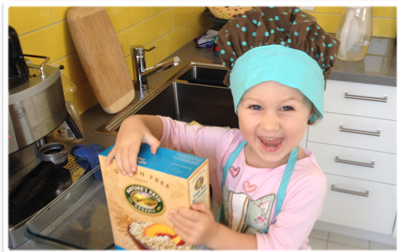 Kids Health
Back to school and changes in weather can all be stressful for children and their immune systems.
Here are some tips to keep your kids healthy and happy:
1.  Vitamin D: Our sunshine vitamin is less available especially in the Fall and Winter months. The recent studies show that children should receive 400 international units (IU) of vitamin D per day. It is an essential nutrient for immune health and can conveniently come in liquid form.
2.  Sleep: Often underrated, sleep is essential for proper retention of information learned during the school day. Most children, while they are growing need 9-12 hrs/night. Make night-time routines a ritual and encourage "unplugging" from computers and phones at least 2 hours before sleep as these can interfere with unwinding from a busy day.
3.  Outdoor activities: "Nature deficit disorder" was coined by Richard Louv where he found children spending less time outdoors thereby resulting in a wide range of behavioral problems. A study done in the American Journal of Public Health found that green outdoor settings appear to reduce attention deficit and hyperactivity symptoms in children. Be an example to your children and make weekly hikes in the woods or other outdoor activities a regular occurrence.
4.  Protein: To help avoid blood sugar drops during the morning session of school, protein is an crucial part of breakfast. Keeping blood sugar stable allows for the brain to focus on learning and having fun at school. Examples are scrambled eggs, homemade granola with nuts and seeds or a protein shake with frozen fruit and protein powder (free of artificial colours, flavours or sucralose).
5.  Fun: Having fun is an essential part of learning and happiness. Developing hobbies in music, art or sports helps fine tune right and left brain equally while having a great time!
Our Naturopathic Doctors can help to advise on multivitamins for your kids and help with other issues such as recurrent colds, ear infections, trouble sleeping amongst others.
Call today for an appointment!
Dr. Kirsten Almon, ND
Dr. Kirsten Almon
Dr. Kirsten Almon has a Naturopathic Family Practice in Mississauga at Erin Mills Optimum Health with special interest and training in fertility (helping couples conceive naturally as well as improving outcomes for couples using assisted reproductive technology), pregnancy, birth, postpartum and pediatric care. She loves seeing children for "naturopathic well child visits" and consults on common issues such as food introduction, how to avoid colds, flus and ear infections.  Dr. Almon is the co-author and instructor of a Doula course specifically designed for Naturopathic Doctors and teaches across Canada.