Mothering The Mother With Doula Care In Mississauga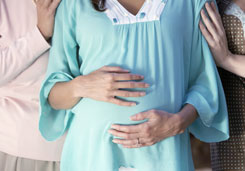 Mothering The Mother With Doula Care In Mississauga
As a perinatal naturopathic doctors, we encourage the woman and her partner to become educated throughout the prenatal period regarding the many choices there are surrounding childbirth – primary caregiver, location, intervention, immediate post partum procedures and post partum care.  We can counsel the family in these decisions and educate the partner in ways in which he/she can best support the New Mom in pregnancy, labour and post partum.
Women who have the additional support of a woman during their actual labour, report positive outcomes as indicated in many research papers and books.  This role of "Mothering the Mother" is called a Doula.
One of the most special and unique parts of my job includes being a Naturopathic Doula, offering birth support to the mother. I've been very lucky to be a doula for many of my patients as well as I've had 2 wonderful doulas support me at the births of my babies.
What did you like best about having a doula?
What I liked best about having a doula present at my birth was that she was there for me 100%. All of her focus, care and kindness was there to support my journey in birth–I felt more confident and comforted. It was amazing!
What are the benefits of having labor support from a doula?
50% reduction in the cesarean rate
25% shorter labor
60% reduction in epidural requests
40% reduction in oxytocin use (for induction or augmentation)
30% reduction in analgesia use
40% reduction in forceps delivery
Has NO adverse effect
Fewer episiotomies
Improved neonatal outcomes
Better mother-infant interaction
Greater maternal and paternal satisfaction
Information was obtained from Mothering the Mother: How a Doula Can Help You Have a Shorter Easier and Healthier Birth, Klaus, Kennell, and Klaus (1993).
Our Naturopathic Doctors are available to be on-call for support during the labour and birthing period. They provide continuous, uninterrupted care for the laboring woman and her partner, and help mothers participate fully in their experience by offering physical and emotional support and information about the birth process, available technology and alternatives in order to make Informed Decisions about the birth of their child(ren). Their attendance at a birth can also facilitate the partner in better supporting the labouring/birthing woman.  As well as providing assistance using the modalities such as Homeopathy, Acupuncture, and Herbs for concerns that may arise during labour or birth; i.e. stalled labour, malposition, hemorrhage.
Birth is an extremely intense experience – physically and emotionally.  We want to encourage the partner's role in the process as well as enhance the experience for the birthing woman and baby.  A safe, loving, gentle environment for the new baby to enter is ideal.
If you or someone you know are pregnant and are interested in having a trained professional be there for mom and partner, please contact our Mississauga wellness clinic today.
Our Mississauga Naturopathic Doctors Dr. Aisling Lanigan, Dr. Kajal Chohan, and Dr. Kirsten Almon are trained and experienced Doulas.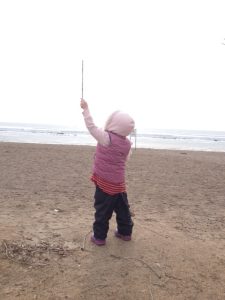 Who delivered your baby?
Check out this great and interesting ted talk on birth from Dr. Tragash who is also a doula.
 We have wonderful experienced Naturopathic Doulas in Mississauga who will be there for you before, during and after the birth of your baby.
Call us today or more details on how we can help!
Dr. Kirsten Almon
Dr. Kirsten Almon has a Naturopathic Family Practice in Mississauga at Erin Mills Optimum Health with special interest and training in fertility (helping couples conceive naturally as well as improving outcomes for couples using assisted reproductive technology), pregnancy, birth, postpartum and pediatric care. She loves seeing children for "naturopathic well child visits" and consults on common issues such as food introduction, how to avoid colds, flus and ear infections.  Dr. Almon is the co-author and instructor of a Doula course specifically designed for Naturopathic Doctors and teaches across Canada.