Naturopathic Doula Helped Throughout Pregnancy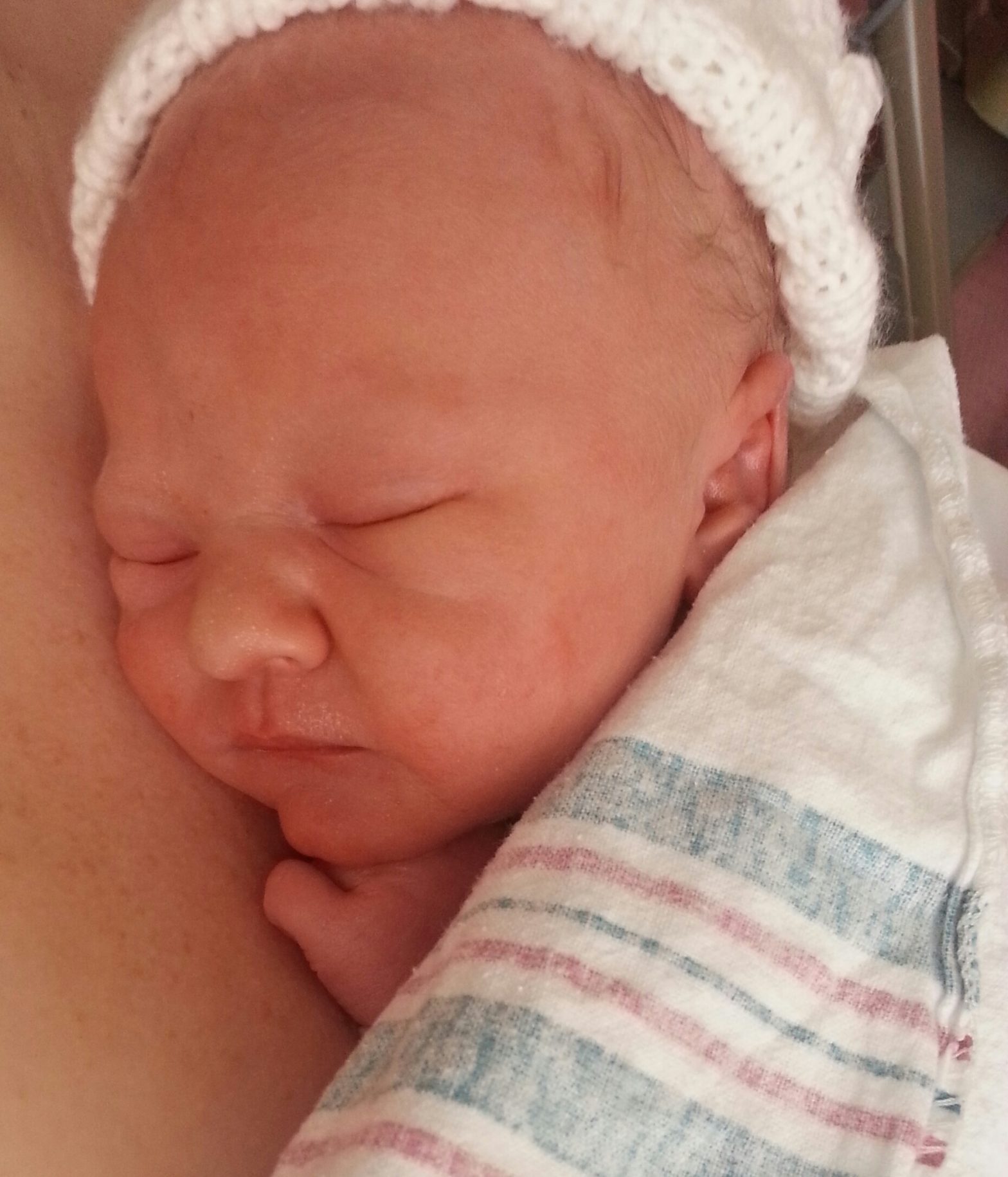 Naturopathic Doula Helped Throughout Pregnancy
When we found out I was pregnant my husband and I both agreed that we wanted to use a natural health approach with the pregnancy. The medical system in our country is great but my husband and I knew we wanted to go as natural and holistic as possible for the pregnancy and birth of our child.
The day after finding out I was pregnant I came in to work and received a B12 shot from Dr. Lanigan.  I was already taking a prenatal vitamin but I wanted to give my body and baby a folic acid boost.
From that first visit I booked in with the Naturopathic Doctors for wellness visits, I maintained a happy and relatively healthy pregnancy. Sure there were some bumps along the way (heartburn and back pain) but taking the holistic approach with our Naturopathic Doctors was amazing and really worked for me.
Erin Mills Optimum Health offers [a naturopathic prenatal course]. My husband and I attended these classes at the clinic which helped us prepare for birth with great relaxation methods as well as many other suggestions.
We had Dr. Lanigan attend the birth of our son as our Naturopathic Doula and I loved being able to have acupuncture and other relaxation remedies available throughout the delivery to have the natural, unmedicated birth I had envisioned.
It was great having a Naturopathic Doula who knew our birth plan and helped to execute it as my husband and I wanted. Dr. Lanigan knew all the right questions to ask and was able to help explain and clarify anything we had questions about during the delivery.
Yvonne, new Mom and part of the Front Desk Staff
---
"Find A Midwife And Book My Doula"
Congratulations! You've just found out you're pregnant! If you're like most expectant Mom's your next thought is probably something along the lines of:
"what do I do next?"
From working at a holistic health centre in Mississauga, I knew that my answer was "Find a Midwife, and book my Doula!"
We have two Naturopathic Doula's at Erin Mills Optimum Health who I saw throughout my entire pregnancy, labour, and after birth.
A Naturopathic Doula's scope of practice is that of a Naturopathic Doctor as well as a trained Doula.  During my pregnancy I was able to receive B12 shots to make sure that my folic acid levels were good for my growing baby, along with acupuncture to help maintain a healthy pregnancy.  I also was able to consult on the supplements I was taking for my overall well-being.
Having a trained Naturopathic Doula was an amazing experience. When I was diagnosed with Gestational Hypertension (High Blood Pressure from pregnancy) at 30 weeks and the OB was considering induction, I was able to consult with Dr. Aisling Lanigan, my Doula, as well as Dr. Kirsten Almon and between the three of us we were able to use acupuncture, supplements, diet and exercise to help my pregnancy to go to term (I delivered my son at 39 weeks, 1 day before my scheduled induction).
Along with full support during my pregnancy the Naturopathic Doulas at Erin Mills Optimum Health also organize [a naturopathic prenatal course]. I have always wanted to have a 100% natural delivery so my husband and I signed up for the course to help us learn different birthing positions as well as relaxation techniques that we used while I was in labour. When I was at 39weeks my OB was adiment that she wanted to induce labour as she felt it was only a matter of time before things started to go wrong.
I remained stubborn and went in to the clinic to see one of our massage therapists as well as Dr. Almon for acupuncture in the hopes to induce my labour and contractions naturally before needing medical assistance in starting them. I was at the clinic on a Tuesday afternoon and that night I started having contractions. By the time I woke up Wednesday morning my contractions were becoming more frequent and throughout the day they began to increase in intensity.
As soon as I was sure I was having regular contractions I contacted Dr. Lanigan who was able to coach me over the phone which allowed me to labour in the comfort of my home as long as possiable. I finally went to the hospital with my husband closer to dinner time to see how my labour was progressing. After being checked by an OB I was admitted and my husband got on the phone and called Dr. Lanigan. She came to the hospital right away and walked the halls with my husband and I, and also helped to remind us of all the positions and techniques that we had learned in our birthing classes.
My contractions ended up not increasing so I was put on an IV drip.  With having a Doula by my side I was able to labour and deliver my son 100% naturally with no other interventions, which was my original plan. After delivery there were some minor issues for me that needed to be addressed.
My husband and I had such peace of mind because Dr. Lanigan stayed in the room with my husband and our son and the Midwife stayed with me. Knowing that we had an advocate in the room with us throughout the whole experience was so reassuring and something neither of us will ever forget.
Yvonne, New Mom and part of the Front Desk Staff at Erin Mills Optimum Health

Doula Support
"I breath in relaxation, I breathe out and let go of tension"

"As the surges continue, my body relaxes"
A hand on the back, hip squeeze, a whisper of "you are doing perfectly", a suggestion for more liquids and straw from your partner, an offer to help change labouring positions, mirroring calm breathing pattern during a rest phase.
These are all examples of doula support during labour and birth. We have experienced ND doulas who provide comfort with pain-relief techniques including breathing techniques, relaxation techniques and massage.
Your ND doula will help with the following:
*  Help articulate your birth preferences
*  Gather resources in the community for pregnant women and families
*  Help you to remain calm and supported 
*  Encourage communicating your needs with your midwife or OB.
Research shows that women who have a birth doula present:
*  Decreases the need for pitocin
*  Decreases the need for an epidural
*   Are less likely to need a C-section
*   Are more likely to report having a positive experience during labour