On the First Day of Christmas my true love gave to me..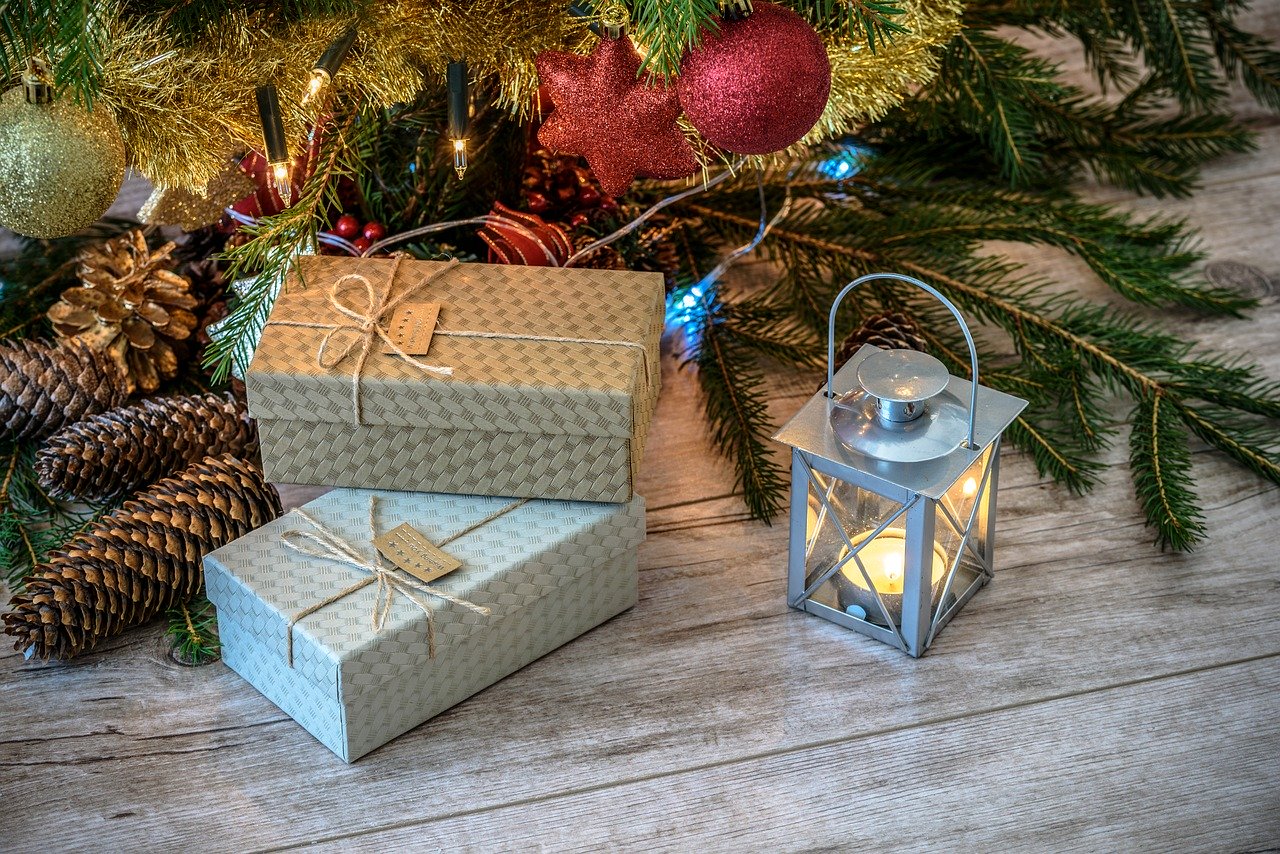 On the First Day of Christmas my true love gave to me
This is a fun and great idea list of gift ideas for your true love.  They are compiled by our Mississauga Naturopathic Doctor, Kirsten Almon.  She also made a 2020 version of this.  Check out the 12 days of Christmas for 2020.
On the 1st day of Christmas my true love gave to me a coffee mug to carry my coffee or tea!
Java tastes best when piping hot on a cold blustery day. This is a win-win gift in every way: a gift for mother nature (coffee cups are NOT recyclable and have a huge impact on landfill), a gift for your friends who spend a lot of time in rinks. You can also couple it with your favourite organic coffee-one of my favourite brands is the ethical bean company. For your tea-loving friends or family, a matcha green tea can be a real treat–it boosts body's antioxidants and leaves the skin with a healthy glow.
There are many reusable cups to choose from — there are some lovely ceramic ones that you can find on etsy or local markets.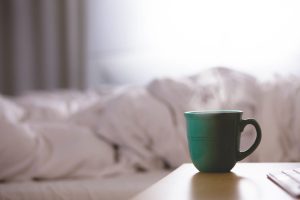 On the 2nd day of Christmas my true love gave to me-2 pairs of magic socks!
Magic socks or classically called, "warming socks" are used to encourage immune system function.
What you need:
Wool socks- if you are so inclined, knit (or ask your auntie) a pair of 100% wool socks. You can also find wool socks in places like MEC or SAIL (outdoor activity-type stores).
100% cotton socks (or as close to 100% as possible)
water
How to:
Take cotton socks and put in freezing cold water. Wring on and put on feet. Then take wool socks and put over top. Get into a nice warm bed or cozy blanket and rest. As you sleep the magic happens! The body will increase it's circulation and warm then cotton socks dry. As a result, this helps to liberate immune cells into the blood stream helping to modulate inflammation, fight off microbes and leave you feeling much better in the morning.
Who:
This can be a gift for any parent with little ones. Works very well with babies (socks go under onesies) and toddlers.
When:
Can be done anytime someone is feeling under the weather at home. You can bring these socks with you on trips over the holidays! Please note these are not a substitute for seeing a doctor for an assessment/treatment.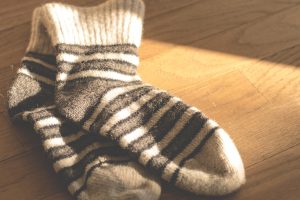 On the 3rd day of Christmas my true love gave to me 3 jars of granola. 
Imagine Santa snacking on GRANOLA once he's tiptoed into the kitchen for a snack…You know you will always be on the 'nice list' with this recipe!
Needed:
3 Mason Jars (large)
3 ribbons (red, white)
Ingredients:
Dry ingredients:
4 cups oatmeal (gluten free if needed)
1/2 cup coarse spelt flour (I often eliminate or use gluten free flour mix)
1/2 cup coarse chopped walnuts
1/2 cup chopped almonds
1/2 cup raw sesame seed
1/2 cup raw sunflower seed
dry roast last 4 items until light brown (Unless you buy already roasted nuts)Wet ingredients1/2 cup thick unsweetened applesauce
1/2 cup honey
1/2 cup maple syrup
1/3 cup sunflower oil – or similar neutral tasting oil)
1 tsp vanilla extract
1 cup dry fruit (unsulphured currents, apricots, apples, dates and/or candied ginger-this is a game changer!)MethodMix dry ingredients together – Large quantity so use two baking sheets
Slowly add wet to dry stirring constantly.
Spread 1/2 quantity thinly on each cookie sheet
Bake at 350, approx 15/20  mins – stir a few times
Add fruit.
Cool and add to mason jars. Tie a ribbon around the jars and give to loved ones if Santa doesn't get to them first!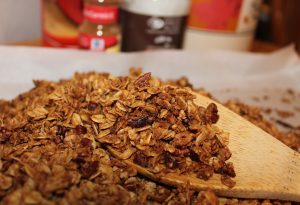 On the 4th day of Christmas my true love gave to me 4 cups a-steepin'
Another DIY recipe–this one however is a favourite amongst my patients and their kids.
Gingerbread tea
2 cinnamon sticks
2 inches of fresh ginger root chopped
the zest of 1 lemon, plus the juice
3-4 cups of filtered water
Add all ingredients to a pot and bring to a boil. Decrease to simmer and cover for 20 minutes. You know it's ready when your home smells like Christmas!
Add to mugs and sweeten with unpasteurized honey (1 tsp/cup). This tea will increase circulation (great after skating or outdoor play) and will also decrease mucus when you catch a cold.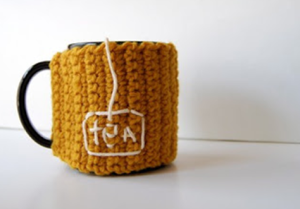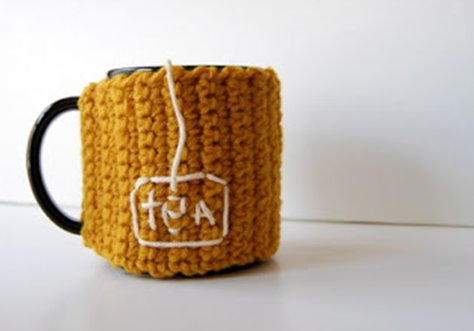 On the 5th day of Christmas my true love gave to me, 5 deep breaths!
Never underestimate the power of a
deep breath
. So much is going on here! With every breath the diaphragm massages the liver, gallbladder, pancreas and stomach (* think helping digestion and bowel movements). With every deep and long exhalation, you rid your body of CO2 (* think less anxiety). Every cell from head to toe becomes more oxygenated with rich fresh blood travelling to everything from sore toes from shopping to helping you stay grounded amidst the holiday chaos.
There are so many styles and breathing techniques out there. One of my favourite's is the 4-7-8 breath. Inhaling for the count of 4, holding for the count of 7 and breathing out for the count of 8. Ideally all of this is done through the nose, but do your best and start wherever you can–the important thing is to start and that deep breathing is a practice. The more you do it the better you will become.
This is one of the most powerful things you can do to combat over acidity in the body. Share that tidbit the next time you're with your friends!
On the 6th day of Christmas my true love gave to me, 6 beeswax candles.
Many candles produce toxic residues such as benzene. Alternatively you have beeswax candles which actually improve indoor air quality.
Beeswax is the top choice for candles when it comes to detoxifying the air and generating a nice warm glow to a holiday table. From tapers to tealights, the options are many. Many markets and health food stores will have these bee-loving beauties in the shapes of Santa and Christmas trees.
These make a great stocking stuffer or hostess gift. My mother-in-law especially loves the votives as she is scent sensitive.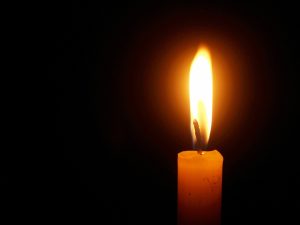 On the 7th day of Christmas my true love gave to me, 7 eco-toys
This is a kid, mom and grandma win all at once! These toys tend to weather well and can be passed down to generations rather than contributing to the landfill.
Toy gems can be found at local Christmas bazaars and farmer's markets.
On the 8th day of Christmas my true love gave to me, 8 days vacation
Old man winter came a-knocking a little earlier than usual this Fall. There is not enough vitamin D drops that you can take that replaces 8 days in the sun during winter. Did you know that  if anyone is asking (hint hint), Air Canada and Westjet offer gift certificates?! Do you have any lonely relatives who are snowbirding it in sunny Florida? Drop them a line and see if you can crash the party!
Or maybe the romantic idea of travelling by train to Montreal or Quebec city is more your scene….
Consider a gift that can't be put into a bag or box–the gift of an experience is one that is remembered for many years to come.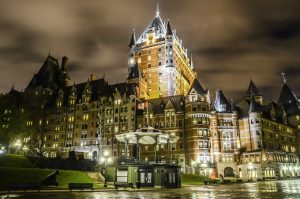 On the 9th day of Christmas my true love gave to me, 9 vapour balms
An in-house favourite during winter, our local herbalist compounds these into the perfect sized jars that are helpful for parents and kids alike! Easy to pop in some lucky duck's stocking, the balm can be rubbed on feet, chests and backs of those suffering from a winter cough. Excellent to have on-hand in the medicine cabinet.
Our vapour balm ingredients include: essential oil of peppermint, eucalyptus, thyme, pine, coconut oil, beeswax.
Come on by the clinic and pick up some today!
On the 10th day of Christmas my true love gave to me, 10 musical instruments
Research on 147 Dutch school children aged 6 were divided into 2 groups–1 group had regular music lessons and the others didn't. Those who had the music lessons showed improved language based reasoning and the ability to plan, organize and finish tasks as well as improved academic achievement. This suggests that music can influence children's cognitive abilities in completely unrelated subjects.
So encouraging music in your child's life will enrich their brain in many ways! There are many instruments to choose from at Long and McQuade.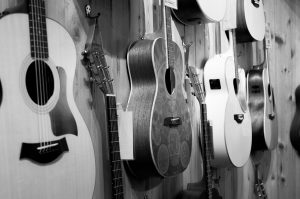 On the 11th day of Christmas my true love gave to me, 11 decks of cards. 
That's right, double down on 11! From crazy 8's to Go Fish, parents can teach math and the art of defeat when playing cards. Even though they may seem a bit retro to some, playing games in real D versus on a screen are much easier on children's vision (the diagnosis of myopia has skyrocketed in the last decade).
I still love playing cribbage with my kids and parents. Fun for the whole family on Christmas day!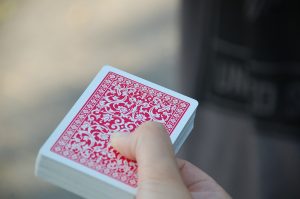 On the 12th day of Christmas my true love gave to me, 12 straight hours of sleeping
This one is high on my Christmas list. Before I had kids of my own I had a friend who said when I was pregnant, "whatever you do,
sleep
as much as possible!" At the time I thought it was a boring suggestion and laugh now at my naivety!
Parent's can take turns while on vacation, one get up early one morning and switch the next day (Mommy goes first!). Or better yet, this could be a gift from a neighbor or grandparents and the kids can have a sleepover! There is no substitute for a good long sleep—you feel and look years younger and will parent better when you are rested.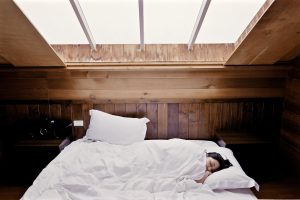 Dr. Kirsten Almon
Dr. Kirsten Almon has a Naturopathic Family Practice in Mississauga at Erin Mills Optimum Health with special interest and training in fertility (helping couples conceive naturally as well as improving outcomes for couples using assisted reproductive technology), pregnancy, birth, postpartum and pediatric care. She loves seeing children for "naturopathic well child visits" and consults on common issues such as food introduction, how to avoid colds, flus and ear infections.  Dr. Almon is the co-author and instructor of a Doula course specifically designed for Naturopathic Doctors and teaches across Canada.