Optimal dosing of sunshine vitamin D in pregnancy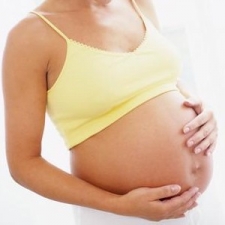 Optimal dosing of sunshine vitamin (Vitamin D) in pregnancy
Vitamin D is extremely important nutrient during pregnancy.
It can even decrease the rate of C-sections!
Here is an article on optimal dosages and how it can help both mom and new baby:
The researchers conclude …
"

that vitamin D supplementation of 4000 IU/d for pregnant women is safe and most effective in achieving sufficiency in all women and their neonates regardless of race"…
In my experience anywhere between 1-3000IU can usually be a safe and effective dose. You should consult your health care providers for your personal optimal dose recommendation.
How the sunshine vitamin plays a role in your fertility and pregnancy
This article demonstrates how vitamins are essential for reproductive health.
It is vital for those diagnosed with endometriosis and polycystic ovary syndrome.
Come in for a consult and have your sunshine vitamin and other nutrients assessed!
To learn more about vitamins and other important nutrients during pregnancy,
contact us
at Erin Mills Optimum Health in Mississauga.
Kirsten Almon ND, Doula
Dr. Kirsten Almon
Dr. Kirsten Almon has a Naturopathic Family Practice in Mississauga at Erin Mills Optimum Health with special interest and training in fertility (helping couples conceive naturally as well as improving outcomes for couples using assisted reproductive technology), pregnancy, birth, postpartum and pediatric care. She loves seeing children for "naturopathic well child visits" and consults on common issues such as food introduction, how to avoid colds, flus and ear infections.  Dr. Almon is the co-author and instructor of a Doula course specifically designed for Naturopathic Doctors and teaches across Canada.