Planning On Having A Baby?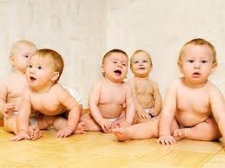 Planning On Having A Baby?
Here are the top 6 tips for preparing your body for pregnancy:
1. Assessment: Blood work, salivary hormone testing and hair analysis can assess your overall health and heavy metal load. If heavy metals are detected or hormones are out of balance, our ND's can discuss strategies on how to avoid these and cleanse them from the body.
2. "Clean house": doing a cleanse can help support your body's detoxification of toxins from foreign hormones, pesticide residues and pollutants which can all interfere with optimal fertility.
3.  When do I ovulate? Checking cervical mucus (CM) is a cheap and easy way of determining when you are most fertile. CM should be clear and stretchy–if not, we can investigate why and what to do about it.
4. Nutrition: Make sure you are on the right kind and are taking the right amount of vitamins and minerals with special attention to zinc and folic acid. Women should be on folic acid for at least 3 months before trying to conceive. Both men and women should be taking proper supplements to prepare their bodies. Let our Naturopathic Doctors suggest the best prenatal for you.
5. Sleep: Are you getting enough? Not having adequate sleep interferes with hormones that can affect fertility.
6. Acupuncture: studies continue to show how effective acupuncture can be to improve fertility at particular times in a woman's cycle. Acupuncture can also decrease stress hormones that can interfere with ovulation.
Contact us at Erin Mills Optimum Health to make an appointment with a Naturopathic Doctor to discuss how we can help you with your fertility today!
---
Preconception Cleanse Naturopathic
Preconception Cleanse guidance from our Mississauga Naturopathic Doctor
One important recommendation for patients interested in becoming pregnant, is to do some preconception preparation.  As a Naturopathic practictioner, I highly recommend a focus on cleansing and informing yourself about which vitamins and minerals are the most important to take when preparing to conceive.
There are many factors that can cause fertility to be compromised:
heavy metals
previous exposure to solvents and or petrochemicals
pesticides
cigarette smoke
past use of hormones (birth control pill)
poor diet
alcohol
Why do a preconception cleanse?
By you and your partner undergoing a preconception cleanse to improve your wellness it can help you improve the following;
Sperm count and quality
Circulation to the uterus
Benefit the liver and regulate hormones
Egg quality
What is a preconception cleanse?
A preconception cleanse consists of:
following an anti-inflammatory and hypoallergenic diet along with taking herbs that aid the liver in detoxification.
Added to this are herbs or homeopathic remedies that tonify the uterus.
Castor oils packs can also be implemented (just not during the menstrual flow).
Foods should be as close to 100% certified organic as possible
and any meats or chicken should be hormone free and organic.
How do I know if I need a preconception cleanse?
A preconception cleanse is a great idea for anyone thinking of becoming pregnant in the future. The earlier you start the better as it takes time for your body to move towards a healthier state of wellness and fertility. The effort you put into your health and wellness will be past along to your baby son or daughter as they begin their life in your womb.
The menstrual period is a wonderful indicator of improvement in the uterus- menstrual pains diminish or are eliminated and period flow is bright red and free of clots. Most people feel their energy soars after doing this cleanse. Sleep and skin health are a nice positive side effect as well.
What to do if I want to start a preconception cleanse?
If you are someone you know is thinking of having a child please forward this information along to them. We are happy to assist and guide them in their journey to conception at our naturopathic wellness centre!  Contact our office to start your preconception cleanse.
Kirsten Almon ND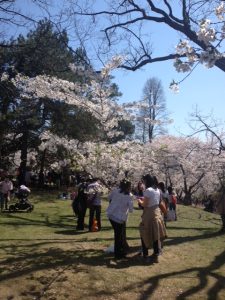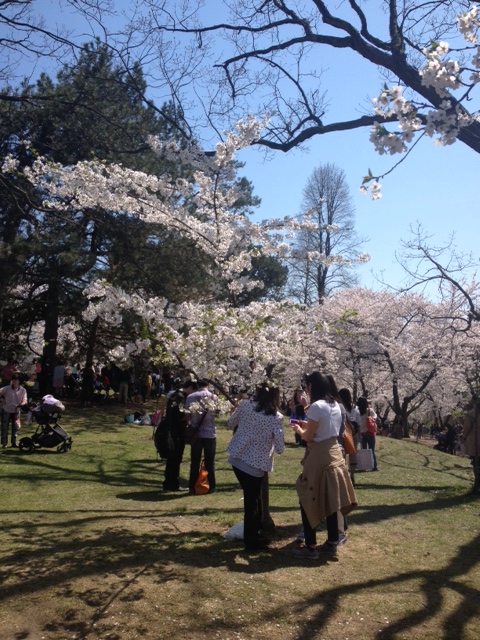 Dr. Kirsten Almon
Dr. Kirsten Almon has a Naturopathic Family Practice in Mississauga at Erin Mills Optimum Health with special interest and training in fertility (helping couples conceive naturally as well as improving outcomes for couples using assisted reproductive technology), pregnancy, birth, postpartum and pediatric care. She loves seeing children for "naturopathic well child visits" and consults on common issues such as food introduction, how to avoid colds, flus and ear infections.  Dr. Almon is the co-author and instructor of a Doula course specifically designed for Naturopathic Doctors and teaches across Canada.