Prenatal course Offered at Erin Mills Optimum Health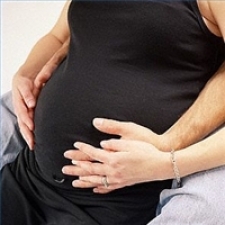 Benefits of a Prenatal Course in Mississauga
Our naturopathic prenatal course is a unique method of relaxed, natural childbirth education, enhanced by self-hypnosis techniques. Self-hypnosis and deep relaxation are very effective techniques, which allow women to use their natural instincts to bring about a safer, easier, more comfortable birth.
Studies have found that women using hypnosis in labour experience:
less discomfort
shorter labours
fewer medical interventions & less postpartum depression.
Our naturopathic prenatal course also helps to take the fear component out of labour so that women can feel empowered and do what millions have done before them – have safe births with healthy babies!
This course is suitable for all expectant parents and their support persons, whether they plan to birth with a doctor or midwife, at home or in the hospital. The education focuses on the following:
–  Learn how to guide and support your partner during the birth process with: breathing, relaxation and visualization techniques.
Our Mississauga Naturopathic Doctors greatly enjoy their family practices while pursuing greater training in fertility, pregnancy, birth, postpartum and pediatric care.
Our instructors are also Naturopathic Doulas. As Doulas, they have attended births and provided physical, emotional, and informational support for birthing mothers and their partners before, during and after labour.
Contact Erin Mills Optimum Health today to find out more about our Prenatal course in Mississauga today!
Birth As a Journey
Hypnosis and Birth
Studies and empirical data show that women who have had hypnosis in preparation for birth have decreased time in labour and are better able to cope with surges or contractions and have less interventions.
We will provide you with one-on-one care to educate you and your partner on:
the best forms of support during labour
how to achieve the greatest form of relaxation in preparation for birth
information on how to do a birth plan
an essential birth kits list
our top book recommendations
advise on the best foods for pregnancy and safe and effective exercises
and much more!
3x 1 hr appts (can be booked 1 week apart) for you and partner (billed under either) total = $400 [as of February 2019]
Empowering the birth experience
Many women have different experiences during the birth process–it is always my intention to have my patient's be as prepared as possible during their pregnancies for labour.
Some of the Naturopathic modalities I use are monthly
acupuncture
visits, handing out tasty recipes to help optimized their nutrition while nourishing their babies as well as herbal and supplement recommendations as needed. Along the way once they are into their 2nd trimester, it is an ideal time to do learn about the birth process – here at our Mississauga health clinic we offer a naturopathic prenatal course.
Birthing Principles
One of the principles behind birthing classes is the "law of psycho-physical response" meaning, for every thought or emotion there is a corresponding chemical and physiological response within the body.
This can look like the following if someone is perceiving fear:
When a labouring mother perceives fear, this will cause adrenaline to surge and oxytocin to drop–>the problem with this is that it will cause labour to not only slow down or stop altogether, but it can also increase sensation of pain.
When a mother feels calm, it will change from fear to this:
By Kirsten Almon ND
Preparing for the Big Day–BIRTH!
Today one of my appointments is meeting with a couple to discuss how they can best prepare for labour. I LOVE these appointments. This is such a major event, and not one to "wing". Preparing for labour takes time and practice: Practicing relaxation is one of the best ways to get ready for birth.
This is something that I really encourage women and their partners to experience. Having done this is my own labours, I feel like it was the best fit for me as it really helped with anxiety leading up to the due date.
Breathing
is another excellent coping strategy during labour. Making sure to take long slow breaths through the nose can actually help diminish the sensations as the surge or contraction comes and goes.
I'm looking forward to highlighting these topics as well as leading mom and partner through a relaxation script.
If you are pregnant or looking to get pregnant, we are more than happy to help you in your journey! We have very experience
Naturopaths
who have worked with enhancing
fertility
and pregnancy for years!
-Dr. Kirsten Almon – Mississauga Naturopathic Doctor at Erin Mills Optimum Health
Keep Calm and birth!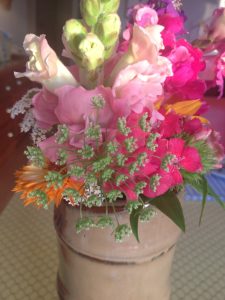 All to often, women are exposed to birth as a fearful and painful experience. It does not have to be this way! This information will teach how to do self-hypnosis and promote relaxation that you will be able to do during labour.
significantly less use of sedatives, analgesia, and regional anesthesia during labor
higher 1-minute neonatal Apgar scores
Dr. Kirsten Almon
Dr. Kirsten Almon has a Naturopathic Family Practice in Mississauga at Erin Mills Optimum Health with special interest and training in fertility (helping couples conceive naturally as well as improving outcomes for couples using assisted reproductive technology), pregnancy, birth, postpartum and pediatric care. She loves seeing children for "naturopathic well child visits" and consults on common issues such as food introduction, how to avoid colds, flus and ear infections.  Dr. Almon is the co-author and instructor of a Doula course specifically designed for Naturopathic Doctors and teaches across Canada.