Talks at Goodness Me! Mississauga Grand Opening early July 2014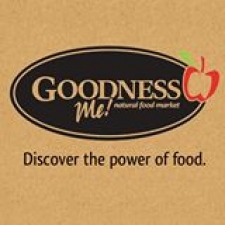 We are very happy to announce that Goodness Me! is opening their first Mississauga store at 720 Bristol Rd West.
Dr. Callum Peever has been speaking their Locke Street store in Hamilton for the last 3 years and loves the store's focus on education. The grand opening of the store will be early July 2014.
Dr. Callum Peever will be presenting July 25th on Headaches and August 22nd on Fibromyalgia. Give the office a call 9058282014 for more information or check out the links below:
http://www.goodnessme.ca/calendar/alternative-treatments-for-headaches-3859
http://www.goodnessme.ca/calendar/alternative-approaches-to-fibromyalgia-3860