The Perfect Summer Salad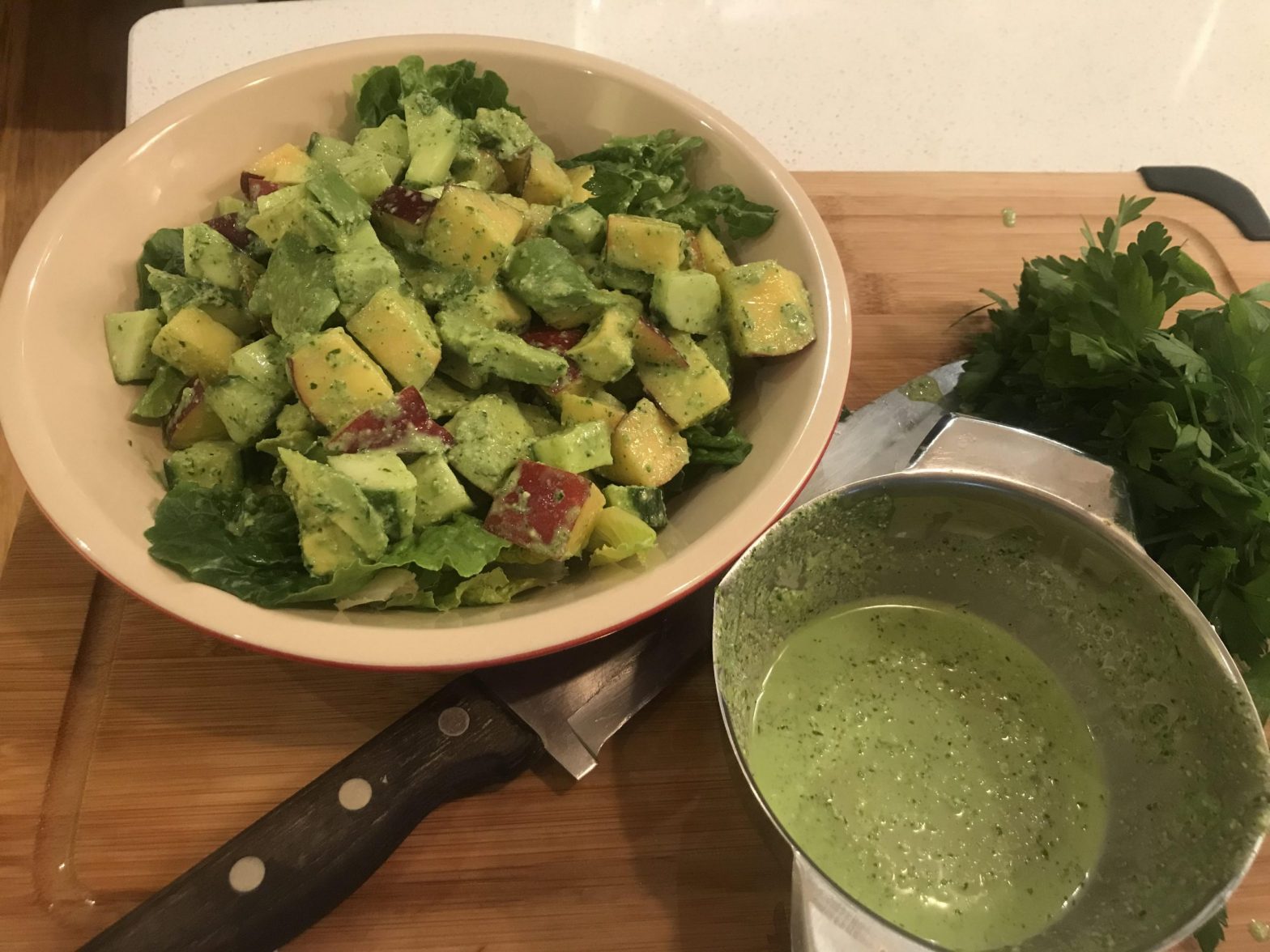 The Perfect Summer Salad
Looking for a go-to summer salad that's easy and quick to make and a crowd-favourite? Look no further! I made this summer salad recently and it was a big hit! Paired very well with barbecued lamb and turkey burgers.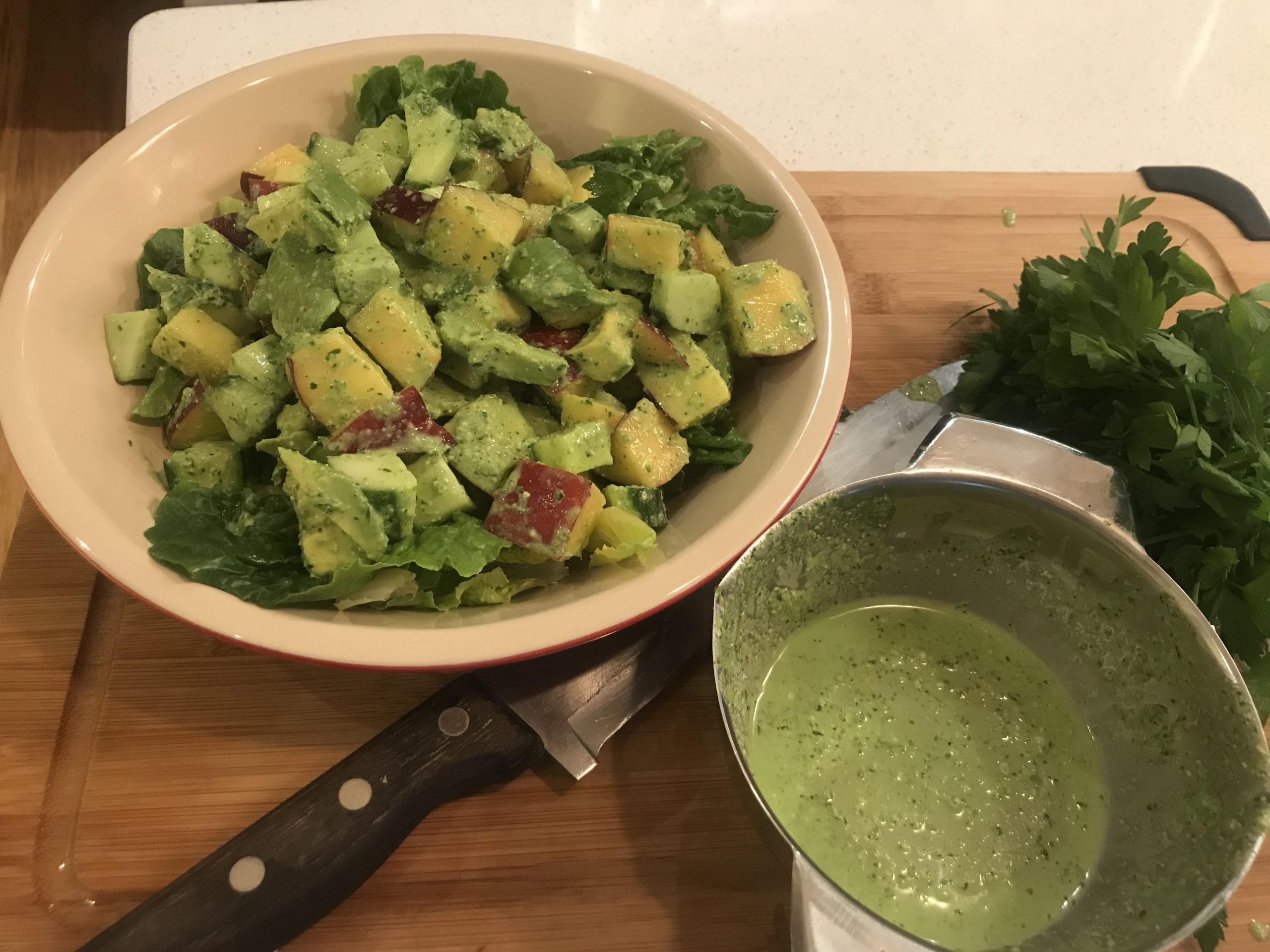 Ingredients for the perfect summer salad
1 organic english cucumber
3 organic nectarines
1 avocado
handful cilantro
handful parsley
2 tbsp hemp seeds
3 tbsp flax oil
2 tbsp water
the juice of 2 limes
himalayan sea salt
Method
Chop cucumber, nectarines and avocado into chunks and place in bowl. Add cilantro, parsley, hemp seeds, flax oil, water lime juice into a blender and blend on high until all ingredients become a smooth bright green dressing. Pour dressing over salad and add a few pinches of salt. Serve immediately!
Enjoy this salad choked full of heart and skin healthy omega fats and antioxidants!
Check out this other salad recipe from our Naturopathic Doctors as well!
For more information on how to keep you and your family healthy, I can help in a couple of ways:
1. Work with me one-on-one
If you would like to work directly with me and radically improve your energy-just send us a quick email erinmillshealth@bellnet.ca and we can set you up with a Naturopathic Initial Consult.
2. Test drive my services
Email us at erinmillshealth@bellnet.ca and we can set you up with a complimentary 15 minute consult
Sincerely,
Kirsten Almon ND
and the Erin Mills Optimum Health team
(905) 828-2014
Dr. Kirsten Almon
Dr. Kirsten Almon has a Naturopathic Family Practice in Mississauga at Erin Mills Optimum Health with special interest and training in fertility (helping couples conceive naturally as well as improving outcomes for couples using assisted reproductive technology), pregnancy, birth, postpartum and pediatric care. She loves seeing children for "naturopathic well child visits" and consults on common issues such as food introduction, how to avoid colds, flus and ear infections.  Dr. Almon is the co-author and instructor of a Doula course specifically designed for Naturopathic Doctors and teaches across Canada.