The Top 5 Reason to get Adjusted by your Chiropractor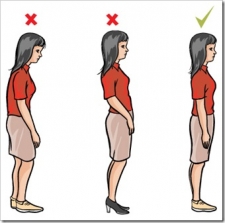 The Top 5 Reasons to get Adjusted by your Chiropractor
For over a hundred years, Chiropractic patients have been heralding the benefits of Chiropractic adjustments for all who would listen.  In this issue of the Wellness Express we are presenting five of the most popular reason why people choose to get adjusted!
1. To Be More Healthy!
Since its inception, Chiropractic has first and foremost been based on the principle that the body has the innate ability to heal itself. Because the negative effects of stress in one's environment, the body's natural abilities for wellness and healing can be interrupted. Chiropractors seek to restore a more natural state in the body by using specific Chiropractic adjustments to correct those imperfections. Chiropractors know that when the nervous system works better, ALL systems in the body have the potential to work better!
2. To Decrease Pain!
The spine is an important physical structure that contains many pain-sensitive tissues: Most notably, joints, muscles, nerves, discs and ligaments. If there are any abnormal alignment patterns in the spinal column, this can place an abnormal amount of stress and strain on any one of these tissues.
3. To Improve Performance!
Many athletes swear by the positive effects of Chiropractic when talking about their personal successes.  Notable names like Lance Armstrong, Barry Bonds, Dan O'Brien and Arnold Schwarzenegger, to name a few, swear by their Chiropractors. Athletic performance is affected by a combination of strength, flexibility, speed and coordination. When athletes are adjusted regularly, they will often attribute their success (at least in part) to their Chiropractic care.
To Read The Full Article… Click On The Link Below.