Warm Breakfast for Sensitive Tummies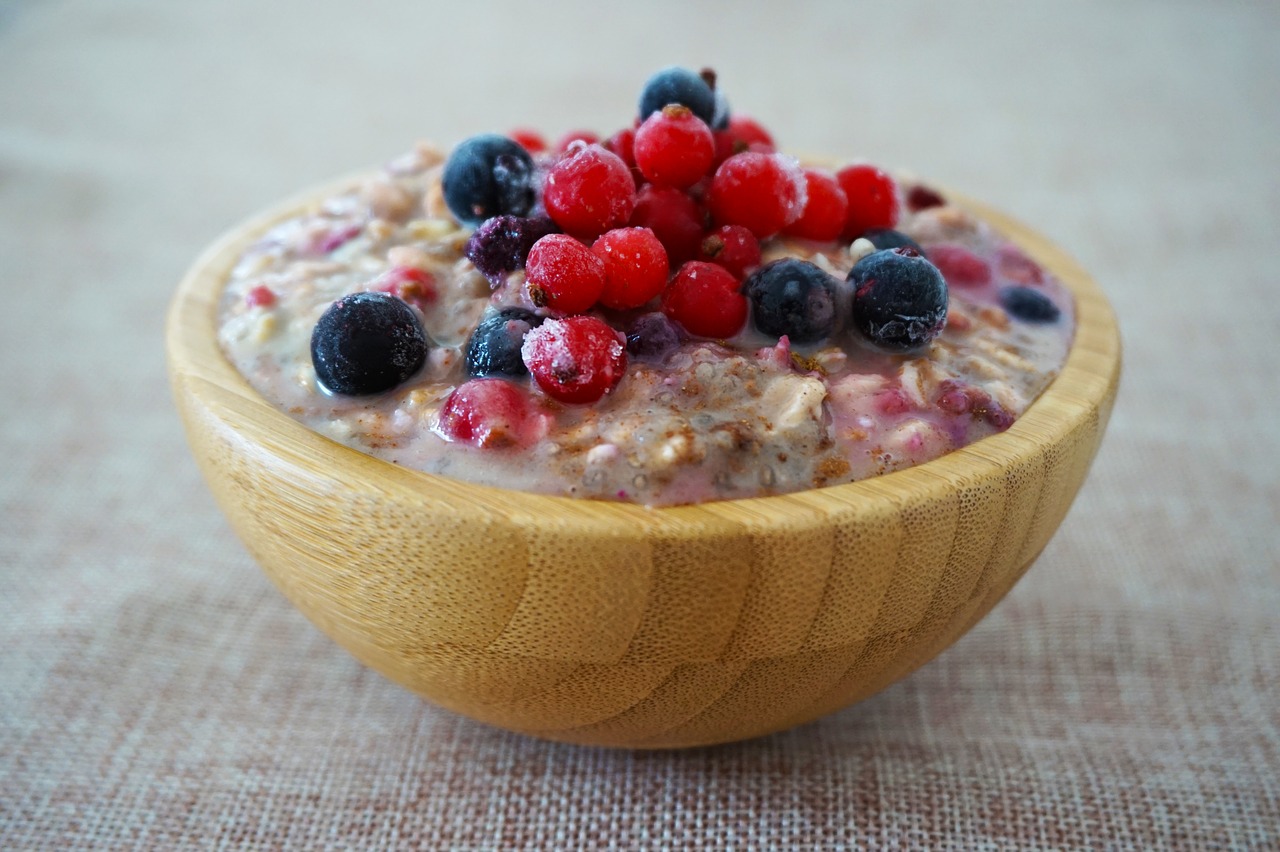 Warm Breakfast for Sensitive Tummies
I have some patients that when the wind doesn't blow right (no pun intended!) it throws off their gut. During the Winter and early Spring months, if you are one of these people, give your stomach a little extra TLC and serve up some warm breakfast in the morning.
One of my favourite warm hearty breakfasts is steel cut oats. Imagine waking up to the smell of cinnamon and vanilla and shortly thereafter biting into a warm satisfying spoon of oats.
This breakfast is easy on most digestive systems and is chock full of good protein and fibre. For those of you preparing for pregnancy, cinnamon is my go to spice to warm the uterus.
I call this Dr. Almon's Oatmeal (add the 'd' to make it nuttier!)
This one is going out to Monica!
Here's the recipe for a warm breakfast for sensitive tummies: (good for 2 people)
1/2 cup steel cut oats
1 1/2 cup filtered water
1/2 tsp cinnamon
1/2 tsp pure vanilla
Frozen or fresh berries
Slivered almonds or cashew pieces
Coconut chips
Pure maple syrup
Bring water to a boil and add oats, cinnamon and vanilla. Turn down to low and cover checking and stirring every so often. Will be done in approximately 10-15 minutes.
Place oats into bowls and add to each bowl approximately 2-3 tbsp frozen or fresh berries in one corner, nuts in another corner and a few coconut chips on top.
Drizzle 1-2 tsp maple syrup on top and add protein boosters:
Protein boosters to add at the end of the oatmeal
* 1 tbsp organic peanut butter or sunflower butter to each bowl
and/or
*  1-2 tbsp hemp seeds
Enjoy!
For more information on how to keep you and your family healthy, I can help in a couple of ways:
1. Work with me one-on-one
If you would like to work directly with me and radically improve your energy-just send us a quick email erinmillshealth@bellnet.ca and we can set you up with a Naturopathic initial consult.
2. Test drive my services
Email us at erinmillshealth@bellnet.ca and we can set you up with a complimentary 15 minute consult. 
Sincerely,
Dr. Kirsten Almon ND, CHt
Dr. Kirsten Almon
Dr. Kirsten Almon has a Naturopathic Family Practice in Mississauga at Erin Mills Optimum Health with special interest and training in fertility (helping couples conceive naturally as well as improving outcomes for couples using assisted reproductive technology), pregnancy, birth, postpartum and pediatric care. She loves seeing children for "naturopathic well child visits" and consults on common issues such as food introduction, how to avoid colds, flus and ear infections.  Dr. Almon is the co-author and instructor of a Doula course specifically designed for Naturopathic Doctors and teaches across Canada.