What's for Dinner Tonight?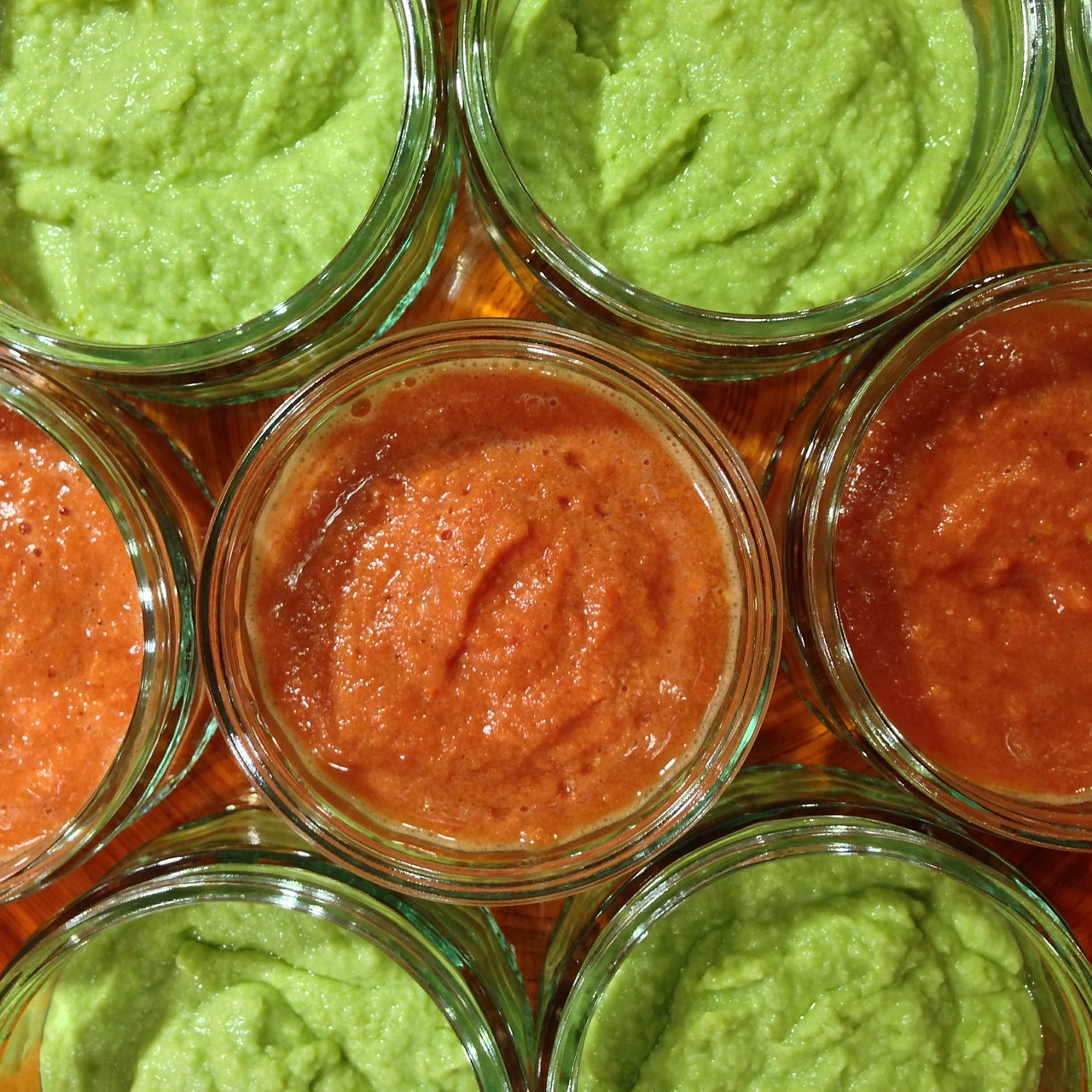 What's for Dinner Tonight?
A question I ask myself everyday–what do I feel like eating?
With little kids it's not always easy to create something delicious that EVERYONE likes…
But I have the solution–sauces!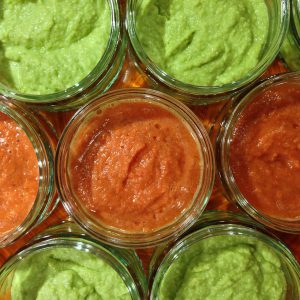 I can dress up my meal and make it tasty while giving the kids something more their style which usually means braggs liquid aminos and flax oil on their vegetables and rice.
What I often do is steam a variety of vegetables, cook some protein (wild fish or organic chicken or another protein) and some quinoa or rice or noodles. Then I dress up mine and my husbands. Everybody eats. Everybody wins.
Yay!
Here is one of my favourite sauces –
it looks great both on salads and rice bowls with beets, carrots and other bright colours.
Green Giant Dressing
 2 large cloves of garlic, minced
 2 tsp peeled and chopped ginger root
 ¼ cup lime juice
 1 ¼ chopped cilantro (or parsley)
 ¼ cup filtered water
 3 tbsp flax oil or evoo
 1 tbsp honey
Place garlic, ginger, lime, cilantro and water in the blender or food processor. Process until smooth. Add remaining ingredients while the processor is running. Mix well until smooth.
Enjoy!
For more information on how to keep you and your family healthy, I can help in a couple of ways:
1. Work with me one-on-one
If you would like to work directly with me and radically improve your energy-just send us a quick email erinmillshealth@bellnet.ca and we can set you up with a Naturopathic initial consult.
2. Test drive my services
Email us at erinmillshealth@bellnet.ca and we can set you up with a complimentary 15 minute consult. 
Sincerely,
Dr. Kirsten Almon ND, CHt
Dr. Kirsten Almon
Dr. Kirsten Almon has a Naturopathic Family Practice in Mississauga at Erin Mills Optimum Health with special interest and training in fertility (helping couples conceive naturally as well as improving outcomes for couples using assisted reproductive technology), pregnancy, birth, postpartum and pediatric care. She loves seeing children for "naturopathic well child visits" and consults on common issues such as food introduction, how to avoid colds, flus and ear infections.  Dr. Almon is the co-author and instructor of a Doula course specifically designed for Naturopathic Doctors and teaches across Canada.